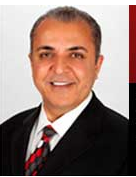 What you don't know can destroy your legacy...
(PRWEB) August 28, 2012
The popular CPA firm of Frank Gutta & Co. CPAs have announced a new retirement planning service for individuals with $10 million or higher in assets. The Fort Lauderdale based firm will be offering their services to a limited number of new clients who meet the qualification standards.
The offer is ideal for people who are frustrated with their current accountant, have doubts about the protection afforded by their current plan, or those who wish to achieve better results.
"We know that estate planning can be an emotional subject. BUT.. failing to face the matter, or an improper setup, puts at risk ones hard fought for legacy," stated Frank Gutta with the firm.
The experienced accountants with the firm can help with:

Tax planning to protect the estate from the IRS
Hassle free tax preparation services
Trusted administration of an estate
Trust and gift planning services
100% Availability to get answers for questions when they arise
According to the site, having worked incredibly hard for years to accumulate ones assets, improper planning can lead to the wrong hands getting a hold of the money. There are a number of estate planners out there, working with the right one is vital, as experience matters.
"Many of our clients own a family business and are concerned about transferring the wealth from their business to their family members. We have been performing this type of service for over 25 years and are very experienced in equitably transferring wealth from a family business." added Mr. Gutta.
According to the site, proper planning ensures that the wishes of the estate owner are carried out following the inevitable. Creating a clear and legally ironclad plan keeps the unscrupulous from taking what is not theirs.
"Remember, when it comes to planning your estate, what you don't know can destroy your legacy," added Mr. Gutta.
About FrankGuttaCPA.com:
The firm serves clients nationally, based in Fort Lauderdale, Florida and has been providing executive level, exclusive financial services for over 25 years. Qualified retirees are encouraged to visit the site in order to schedule an initial consultation to develop a customized protection plan today.
Contact:
Frank Gutta CPA
401 E Las Olas Blvd
Fort Lauderdale, FL 33301
(954) 452-8813
http://frankguttacpa.com