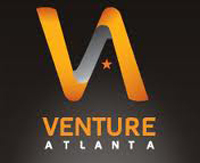 We have seen much success in this as Venture Atlanta and its earlier iterations have assisted companies in raising close to $1B.
Atlanta, GA (PRWEB) August 06, 2012
Business RadioX™'s Atlanta Business Radio welcomed Allyson Eman to discuss the upcoming 2012 Venture Atlanta Conference at the Georgia Aquarium.
Held each October, the conference is attended by investors from across the country, and Georgia entrepreneurs, senior technology executives and others who are interested in emerging companies.
As co-hosts Lee Kantor and Stone Payton learned from Eman, Venture Atlanta was created to help Georgia companies obtain capital. In 2007, the Atlanta CEO Council, Metro Atlanta Chamber and the Technology Association of Georgia formed the Venture Atlanta Coalition with a mission to connect companies with sources of capital.
According to Eman, "We have seen much success in this as Venture Atlanta and its earlier iterations have assisted companies in raising close to $1B."
In the last ten years, Venture Atlanta has become the must-attend event for investors. Members from leading firms including Canaan Partners, Matrix Partners, Highland Capital, Grotech Ventures, Draper Fisher Jurvetson, Trident Capital, Battery Ventures, Intersouth Partners and Edison Venture Fund have attended this event. It continues to grow each year with nearly 700 in attendance in 2011.
This year's conference will be held October 17-18 at the Georgia Aquarium. Those interested in attending should register with Venture Atlanta soon - regular registration ends August 31, along with special pricing.
To hear this show in its entirety, please visit Atlanta Business Radio.
About Atlanta Business Radio:
Each week, from the Atlanta Business RadioX™ studio in Sandy Springs, Lee Kantor and Stone Payton interview Atlanta, Georgia's top businessmen and businesswomen to learn what makes them the best at what they do.
About Business RadioX™:
Business RadioX™ provides a turnkey solution for business owners who want to leverage the power of internet radio to meet their best prospects, establish credibility for their organization and heighten the placement of their brand in search engines rankings. With a professional venue and a proven formula, Atlanta Business RadioX™ helps hosts podcast their shows and create a regular stream of dynamic content to share with their prospects and feed the search engines every week. Programs are recorded and streamed live to the internet from our corporate offices in suburban Atlanta. For more information or to hear a live show, visit: http://www.businessradiox.com.