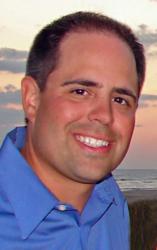 Keeping extra batteries on hand and simply having an insurance policy doesn't classify you as safe.
Wilmington, NC (PRWEB) August 07, 2012
Collect a week's worth of food and water. Find the battery-powered radio and flashlights. Review your evacuation plans and locate important papers. These are the hurricane preparedness tips many have committed to memory, especially as the peak of the Atlantic hurricane season approaches. Some experts like Jonathan Peele of NC-based Coastline Insurance, however, say there is much more that can and should be done.
"Keeping extra batteries on hand and simply having an insurance policy doesn't classify you as safe," said Jonathan Peele, president of Coastline Insurance Associates. "You need to make sure you understand your insurance policies. Know what's covered and what's not. And, if you're not familiar with your policy, set up an appointment with your agent to review your hurricane-related coverage and losses."
According to Accuweather.com, $1.8 billion is the median amount of damage caused by an Atlantic hurricane that hits land in the United States. Having dependable insurance will help protect homeowners from storm-related expenses, but being clear on facts and fiction of storm protection will offer peace of mind.
An 11-year veteran of the insurance industry, Peele understands the common fallacies surrounding hurricanes. For instance, many believe it is impossible to purchase insurance during hurricane season, or that coverage is not available for those who do not board up their homes. Both statements are not true.
"Most carriers will stop writing new property insurance policies only once a hurricane or tropical storm enters the 'Hurricane Box'," said Peele. "The Box runs from the North Carolina - Virginia line, east to Bermuda, southward to the Dominican Republic, and westward to the Florida panhandle. You simply won't be able to purchase property insurance until the storm exits these coordinates, which are within Longitudes 65 and 85 degrees West and within Latitudes 20 and 37 degrees North."
Another major misunderstanding is the extent of coverage offered by different policies.
"Homeowners insurance does not cover damage resulting from flood waters," Peele said. "You must carry a flood insurance policy for protection there."
Also contrary to popular belief, neither homeowners nor flood insurance plans cover vehicle damage.
In addition to understanding what their policies do or don't protect, Peele believes people in hurricane areas should learn everything they can about preparedness. For example, he advises keeping plenty of cash on hand in case of a massive power outage, which will render credit and debit cards useless. Having an evacuation plan for pets is crucial, too, as is documentation of valuables.
"Take a video or pictures of your property and belongings before the storm," Peele said. "In the event of a loss, this will be helpful for the insurance claims process."
It is likewise important to keep in mind the extent of harm that can be done – particularly by a truly powerful storm.
"Take warnings and evacuations seriously," he cautioned. "Hurricanes cause catastrophic damage and can be deadly."
Finally, while it's critical to "plan, plan, plan," keep in mind what's most important.
"Property can be repaired or replaced," Peele said. "Take care of yourself and family first. Your life is much more important than any property."
ABOUT COASTLINE INSURANCE ASSOCIATES
Coastline Insurance Associates of NC is an independent insurance agency serving the entire East Coast. Coastline Insurance offers home, auto and business products and specializes in the challenges of insuring coastal property. For more information visit http://www.coastlineinsurance.com.