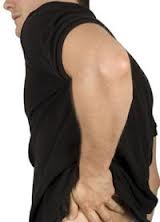 potential symptoms which may occur after surgery and indicate that their device is not functioning properly
San Diego, CA (PRWEB) August 13, 2012
The media spotlight is often a double-edged sword. No one knows this better than Michael S. Bishal. And yet, gossip and rumor-mongering aside, the real story here is being overlooked according to Sean Burke of AttorneyOne.
According to court documents, on July 9th, 2012, a carate practitioner, Michael S. Bishal filed a lawsuit in North Carolina Eastern District Court (case no. 2:2012cv00043) alleging he suffered permanent pain and damage from his Zimmer Durom Cup. The Zimmer Durom Cup is an artificial hip component widely used in hip replacement surgeries in the US since 2006. Plaintiff claims that after he was implanted with the Zimmer Durom Cup, he began to suffer from tinnitus in 2010. In 2011, he tested positive for high levels of cobalt and chromium in his blood. He eventually was forced to undergo revision surgery.
This new lawsuit may be eligible to join the multidistrict litigation (MDL 2158) in the District of New Jersey, where the products liability cases involving the Zimmer Durom Cup hip device are centralized.
In July 2008 hip replacement components made by Zimmer Holdings, Inc. were recalled after it was learned that the surgical parts did not work properly, forcing many patients to undergo painful and costly additional surgeries to correct the defect.
AttorneyOne.com, a recognized authority on law, can provide helpful advice and simple solutions including how to get in contact with legal counsel so that, in case of severe adverse events from Zimmer Durom Cup, someone can easily and inexpensively deal with it. As Mr. Burke, director of Media Relations for AttorneyOne.com, added, "What all this information really illustrates is that threat from Zimmer Durom Cup remains. For that reason, our focus should squarely fall on getting the word out and assisting people in finding the right legal assistance."
In March 2012, the US FDA updated its concerns about Metal-on-Metal (MoM) Hip Implant Systems mentioning, among others, that patients who have MoM hip implants should be aware of potential symptoms which may occur after surgery and indicate that their device is not functioning properly. Common symptoms may include:

Pain in the groin, hip or leg
Swelling at or near the hip joint
A limp or change in walking ability
AttorneyOne.com has further information on Zimmer Durom Cup lawsuits including how to get in contact with legal counsel.
Headquartered in San Diego, CA Attorney One was founded in 2004 and is not a law firm. They offer a nationwide legal service which helps consumers find the best representation for their legal needs. You can learn more about Attorney One at our website http://www.attorneyone.com. You can also find us on Facebook at http://www.facebook.com/AttorneyOne. Checkout earlier news from us at http://www.prweb.com/releases/2012/8/prweb9747756.htm.