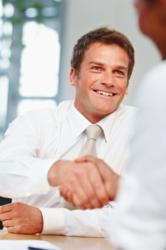 A decrease in tax debt of over 98%
Denver, CO (PRWEB) August 06, 2012
JR (name changed to protect privacy of business owner), a siding business in Louisiana, contacted 20/20 Tax Resolution on a Friday afternoon in a panic, seeking tax debt help. The IRS had just levied his business checking account for over $120,000. The case was assigned to one of 20/20's Enrolled Agent Tax Advisors, Patty Lanning, who went to work immediately.
Within two days the levied funds were returned to JR's bank account and the 20/20 team began working on reducing the debt owed to the IRS. The IRS had reported that JR and his business owed 1.7 million dollars in back taxes. Lanning and her team went to work to file all the necessary documents, negotiate a stay on further enforcement actions, and negotiated the debt to $30,000. A decrease in tax debt of over 98%.
"She was very informative and truly cared about our well being during this process. All I can say is I wouldn't use any other firm for IRS or tax problems," said JR of the experience he had working with 20/20 and Patty Lanning, EA.
"We are always excited to share these types of positive outcomes," said David Bohrman, Director of Communications for 20/20 Tax Resolution. "It goes to show that once a taxpayer decides to do something about their tax liability, the right tax representative can help them resolve their issues once and for all."
20/20 Tax Resolution consults with thousands of businesses and individuals every month regarding their business and individual tax debt situations. Many times, a consultation session is to address an immediate resolution of an enforcement action by the taxing authorities, such as a bank levy, wage garnishment, or levy on account receivables.
Founded in 1998, 20/20 Tax Resolution is the market leader in tax resolution services for businesses and individuals nationwide. Over the past 15 years, 20/20 Tax Resolution's Enrolled Agents and licensed tax professionals have developed compassionate solutions for over 15,000 clients looking for help with their tax issues. 20/20 Tax Resolution is a privately-held company located in Broomfield, CO. For more information on 20/20 Tax Resolution, please call 1-800-880-7318 or visit http://www.2020taxdebthelp.com.