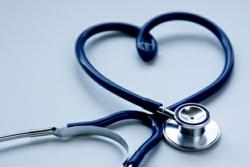 The nationally recognized site is known for its compassion for consumers.
Orange, CA (PRWEB) August 09, 2012
Readers anxiously await HealthCompare's ebooks. The health insurance comparison site has delayed the August 6th release of their first ebook to hit Amazon.
The nationally recognized site is known for its compassion for consumers. It began early on when they began to help shoppers find health insurance policies that were more than just cards in their wallets.
These ebooks will continue that education path they forged. They will serve as motivational and educational materials to help the reader make their way through the struggles they may face such as college adjustments, marriage, or even divorce struggles.
There will be a title released each week once the initial publishing.
This goal to reach more Americans is a natural extension of their main aim: to educate as many people as possible. They began this quest when visitors to their website landed on their site.
The site visitors were then encouraged to answer a series of questions that would give them a deeper understanding of what their needs are. They ranged from questions regarding medical history, medical preferences, and financial abilities. Such as:
Is the consumer's physician a factor? If they prefer to continue seeing their doctor of choice, HealthCompare helps them decide what policies allow that.
Are there any other health insurance options for the shopper, such as spouse or parent plan?
HealthCompare understands that health insurance is more than the monthly premium and wants to make sure that shoppers understand that, too.
That's what spurred their design and release of infographics to help explain the hardships that revolve around their industry.
Infographics are a tool used online to distill more complex topics into less difficult ideas that lay people can understand. They do this through the use of images and colors combined with the necessary data. This media is an excellent way to convey messages as it extracts the jargon and difficult industry language.
Some of the infographics released are:
Why Health Insurance Comparisons Are Important
Insurance For Self-Employed Isn't Impossible
Company Policies Vs. Private Health Insurance
Other infographics can be found here.
HealthCompare's use of questionnaires, infographics, and ebooks allows them to reach more than the typical health insurance consumer.
That's why they will extend their primary release date to mid-August.
About Health Compare: HealthCompare was launched in 2009 to work with brokers and carriers to help individuals and families easily research, compare, buy, and enroll in the right health insurance plan at the right price. Based in Orange, Calif., it delivers accurate, customized, health insurance quotes for the country's diverse population.
Through a unique partnership with its sister company, CONEXIS, HealthCompare has the ability to quickly reach thousands of COBRA-qualifying consumers and provide them with COBRA alternatives at the moment they become eligible for COBRA benefits. This provides these consumers with an opportunity to enroll in individual or family plans and potentially save hundreds to thousands of dollars on COBRA premiums and, at the same time, rewards referring brokers with referral fee income for the life of each policy.
For more information, visit http://healthcompare.com/ or call 888.748.5152.