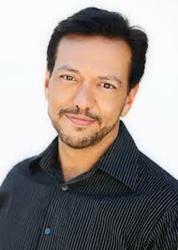 This is huge for the LGBT community! It's the 'new pride' in a way," commented founder and executive director Lisa Bufton. "Our community has spent years announcing its pride to the rest of the world, and now its all about getting resources to empower our
Sedona, AZ (PRWEB) August 05, 2012
The LGBT Wellness Foundation has lined up 33 outstanding presenters for its first national lLGBT Wellness Conference in Sedona, Arizona, August 17-19, 2012 at the Sedona Creative Life Center located at 333 Schnebly Hill Road in Sedona Arizona.
With its theme of "Body, Mind & Spirit Empowering Our Community," conference sessions are organized into four tracks: Body, Mind/Emotions, Spirituality and Relationships.
Conference participants will learn how to live a healthier, happier and well-balanced life; overcome emotional, mental and health obstacles; develop meaningful LGBT relationships; explore nutrition and healthy lifestyle choices; awaken spiritual awareness and connection; and acquire legal and financial partnership know-how.
The lively keynoter will be Glenn Scarpelli (child-actor on the hit-TV-show One Day at a Time) on Growing Up Different in Hollywood!
Some of the tool-laden and hands-on experiential sessions include Rick Schaeffer on Finding Your Soul Mate; Doug Devito on How to Access Healing Energies; Courtney Long on Transform Body-Hatred into Self-Love; Jason Howard Green on Living in Two Different Communities; Marc Sterling on Legal and Tax Ins and Outs for Same-Sex Couples; Luisa Evonne Valdez on Pretty, Witty and Gay; Jerry Gilden on Universal Energies of Love; and Carmen Marrero and Aiesha Miller on Inner Ecstasies through Sound and Movement. Panels will discuss HIV and Transgender issues.
An evening highlight will be the concert by Larisa Stow and The Shakti Tribe, creators of a vibration-raising revolution with their edgy blend of mantra-infused rock.
More sessions are available on the pre-conference day of August 17 and post-conference day of August 20.
"This is huge for the LGBT community! It's the 'new pride' in a way," commented founder and executive director Lisa Bufton. "Our community has spent years announcing its pride to the rest of the world, and now its all about getting resources to empower our bodies, minds and spirit so we can take the next step: Pride in ourselves."
"Many people have been waiting for this Conference. It is rare that one can find such depth in LGBT issues, all in one weekend," said Larry Rosenberg, board chairperson. "Whether one is new to the gay lifestyle or well experienced, until now LGBT community members have had to search on their own for growth experiences. For the first time in history, with this event we have one place to come to for our empowerment."
Established as a nonprofit in 2011, LGBT Wellness Foundation helps adults in the LGBT community of North America to live a healthier, happier and well-balanced life, and embrace their authentic self. It also guides gender-questioning youth to making their best life choices.
Besides holding Conferences (Sedona, August 17-19, 2012, and Naples, FL, November 2012), the Foundation's key programs will consist of an educational website, school orientations for questioning youth, and national radio show.
For more information on the Conference, visit http://lgbt-wellness.org.