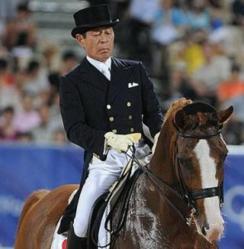 Olympian senior role-models are powerful reminders that Baby Boomers should consider all options to advance their personal potential . . . taking advantage of all opportunities to improve their life circumstances.
Seattle, Washington (PRWEB) August 07, 2012
New advancements in international living and health care bridge the affordability gap of medical treatment and cost-of-living for low and moderate income Baby Boomers.
Traveling4Health&Retirement (THR) introduces leading subject information promoting greater well-being for individuals while reducing Olympic expenses for affordable and healthful travel and retirement.
Living and healthcare costs can be mitigated with travel to different destinations without the Olympian expense. THR provides individuals leading subject information that can promote greater well-being that redresses and redefines common connotations about longevity and financial stability.
Traveling4Health&Retirement, subject expert and the definitive resource for expatriate, international living, and medical tourism communities, emblems the world class environments of affordable travel.
A journey to any place or point of destination is readily achievable. Apprehension about whether a trip planned will skyrocket into cost of Olympic proportions is normal. However allowing an emotion to slow or halt destination planning is relative to presupposition.
A leader of quality medical and vacation-plan information provision, Traveling4Health&Retirement acknowledges any goal or benchmark can be an Olympian success. Personal achievements are made ubiquitously with Olympic results.
Jan Ebeling, equestrian, and entrant in the 2012 London Games, competed in dressage, in Olympic qualifications. Ebeling, an international competitor and a German-American, entered the 30th Olympics, his first, at age 53. The oldest Olympian at the 30th Games was Hiroshi Hoketsu, equestrian, age 71.
Exploring lifestyle options is a grail for Baby Boomers and people of any age willing to try life anew. The personal achievement of travelers looking to explore international living or travel for cost and quality health care is supported by the THR safety net Consumer Protection Tools.
Travel can be affordable and an enjoyable remembrance. The Olympian experience is not associated with the cost; it is the journey, coupled with informative knowledge about the best choices for the life well lived, that leads to success.
Destination travel and medical travel can be a source of inspiration and rejuvenation when traveling for health and retirement. Travel and globe adventurers can find more about medical travel through several of the consumer protection tools, including the book "How to Plan a Successful Medical Tourism Trip".
Traveling can involve similar concentration and dedication with learning how to orchestrate a trip that's well-planned. Olympians prepare for their events diligently. When planning a vacation or a retirement journey, considering how and when and where to travel is ultimate in resourceful travel design.
Ebeling traveled to the United States and developed his training that led eventually to a future of Olympic proportion. Persons are learning there are many options to building a life adventurous and one that is fulfilled, and many destinations that hold unique opportunities for personal advancement.
"The story is in the trend," says Traveling4Health, "more people are looking at the World as world citizens; that there are many desirable places to live."
Ilene Little, Traveling4Health&Retirement founder and talk show personality notes, "Olympian senior role-models are powerful reminders that Baby Boomers should consider all options to advance their personal potential . . . taking advantage of all opportunities to improve their life circumstances."
Traveling4Health&Retirement shares the advancements and developments in vacationing, retirement and international living abroad. The definitive resource in destination locations and medical and global health, travelers, and medical professionals in industry are encouraged to discover more with Traveling4Health&Retirement – a growing user and health provider community – at http://www.Traveling4Health.com. Persons or care providers interested in becoming a member with Traveling4Health&Retirement's online community should contact Ilene Little at +1.888.844.1005; Fax: +1.888.844.1005; Skype at Ilene.Little for additional information.