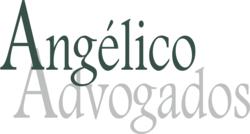 In international business transactions, the client gets the best of both worlds.
São Paulo, Brazil (PRWEB) August 07, 2012
On Thursday, August 23, Greg Barnett of Angélico Advogados will be facilitating a panel discussion on doing business in Brazil. The event, hosted by the Chicagoland Chamber of Commerce in conjunction with the Consulate General of Brazil in Chicago and the State of Illinois Office of Trade and Investment, will mark the third edition of the Brazil – U.S. Business Forum & Cultural Exchange. The event will provide local companies in the State of Illinois the opportunity to learn more about the business, legal, and cultural issues involved in investing in Brazil.
Greg Barnett, who is an American attorney and foreign legal consultant with São Paulo based law firm Angélico Advogados, leads the firm's services for international clients. Prior to joining Angélico Advogados, Greg was a member of the global practice group at Greenberg Traurig, P.A., where he helped multinational companies with their business ventures in the United States and Latin America. Now, Greg helps US companies that are seeking to enter the Brazilian market, whether by creating their own local business entities, acquiring or merging with Brazilian companies, or providing services from abroad.
"Our law firm allows foreign clients the opportunity to work with both an American lawyer and a team of Brazilian lawyers for their legal needs," says Barnett. "In international business transactions, the client gets the best of both worlds."
The international legal services team, which Barnett coordinates, is designed to help non-Brazilian clients develop their business opportunities in Brazil. It was created to provide the foreign client with the type of legal services that they are accustomed to from an international law firm, yet with the personal and professional attention of a smaller, boutique style firm. Whether needing help with corporate matters, family law issues, employment or civil litigation, or criminal defense, the international legal services team at Angélico Advogados is available to assist.
During his visit to Chicago, Barnett will meet with local businesses to discuss the growing Brazilian market and the numerous opportunities for foreign investment. For more information or to schedule a meeting with Greg Barnett, visit the firm's website at http://www.angelicolaw.com or visit the firm's blog at http://blog.angelicolaw.com and click on the "Contact" link at the top of either site.