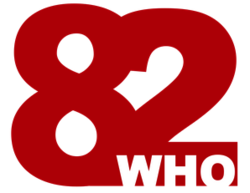 ENTREPRENEURSHIP is living a few years of your life like most people won't, so that you can spend the rest of your life like most people can't. -Unknown
Baltimore, MD (PRWEB) August 07, 2012
82WHO announces its official launch as the ultimate entrepreneurial source that creates a buzz through inspiring stories. 82WHO seeks to inspire readers by providing an avenue on the web to personal experiences and uncensored journeys that teach life lessons that can be applied to new endeavors.
Advocating for the true entrepreneurial spirit, 82WHO welcomes inspiring stories from nonprofits, start ups and established businesses along with a wide range of individuals making an impact in their world. They acknowledge that taking advantage of opportunities that life offers doesn't always entail a sense of selfishness, sometimes it just takes a good story to make a difference.
"Creating success on your own isn't an easy task and finding someone to be your mentor can be even more difficult. This is a struggle that I face when encountering individuals that have great potential, but have very little or no guidance. I understand that time is an influence because of busy schedules, project deadlines or clients following-up," says Katherine Alegado, Founder of 82WHO. "Nevertheless, what I appreciated the most from the relationships with my own mentors were the riveting stories they were willing to share. From this experience I wanted to create a home online for similar stories to become accessible to everyone."
To share your inspirational story visit http://82who.com
About 82WHO
Composed of experienced travelers and food lovers, these individuals have had the opportunity to travel the world and immerse themselves into many cultures and encountering a variety of lives has enriched their own. From this, their vision is to provide a sense of limitless connection between professionals and entrepreneurs into one inspirational web source.