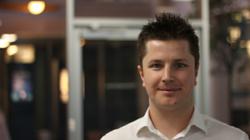 "That's really great news," says Hower, "The aircraft is great to fly on. The feedback from everybody flying on it is awesome."
Melbourne, AU (PRWEB) August 07, 2012
In its weekly news recap, Pan Australian Travel shares its perspective on two major news updates in airline travel and shares tips on how to choose the best seats in Economy class.
It is very upbeat on the news of Singapore Airlines' addition of a second A380 aircraft to the Melbourne-Singapore route. "That's really great news," says Hower, "The aircraft is great to fly on. The feedback from everybody flying on it is awesome."
It also sees Etihad Airways' 10% stake in Virgin Australia as mostly a good thing. However, Pan Australian Travel's Managing Director maintains some caution in his positive assessment. "Watch the space to see how that spans out," says Jake Hower.
Aside from the news perspectives, Pan Australian Travel also gives tips on selecting seats in Economy class. In Australia, the most common seating arrangements in Economy class are 3-4-3, 3-3-3, 2-4-2, and Malaysian Airlines has a 2-5-2 arrangement. For travelers who are flying in an aircraft with a 3-4-3 or a 3-3-3 configuration, and prefer aisle seats, Hower recommends sitting in the center block seats.
"That way, you will only have one person climbing over you," says Mr. Hower. "If you sit on the aisle seat on the side of the aircraft, you'll have two people climbing over you."
In addition to location of seating, Pan Australian Travel also goes over the importance of pitch and width in selecting Economy class seats. Seat pitch is the area from the passenger's seat to the seat in front of them. When selecting a seat with consideration to more legroom, passengers should look for a bigger seat pitch.
Hower considers width to be a more important aspect of aircraft seating. "An extra inch of width makes a huge difference…to your comfort level," explains Hower.
Another way that air travelers can get better seating is to pre-assign their seats at time of booking. However, not all airlines allow pre-assignment, so travelers can factor that in when considering airlines and want to pick better seats.
About Pan Australian Travel
Pan Australian Travel has been helping business and leisure travelers for over 50 years. In an industry full of flash-in-the-pan businesses, that makes it one of Australia's most established travel agencies.
They don't do budget travel or mass-market package deals. Instead, they focus on helping business travellers take the stress out of travel, and helping leisure travelers plan the luxury holiday or cruise of their dreams.
In other words, their first priority is great service. In fact, they guarantee it by offering a full refund of all agency fees if clients are not 100% satisfied with their service.