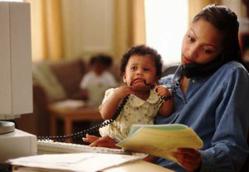 Our approval rate is high, there are no credit requirements. It is a two minute decision and the application is no obligation.
(PRWEB) August 06, 2012
BetterLoanFinder.com, a company that connects consumers with lenders, has announced a launch of a new service. This service specializes in helping people with bad credit, no credit and poor credit to get a loan of up to $1,000 in 2 minutes or less. The company still provides loans with competitive interest rates for people with good credit.
This loan matchmaking platform connects clients with U.S. largest network of lenders. Each lender in the network is a member of the Online Lenders Alliance. The OLA organization protects customers from fraud by adhering to the industry best practices. The main objectives of this organization are to ensure consumers are making educated financial decisions, maintain a reasonable cancellation policy, and never engage in unfair, abusive or deceptive activities.
The application process is straightforward, short and user friendly. Click here to get started. The process consists of three easy steps, which are:
Step 1 – Apply for a Loan: Complete simple, short online application form to get started
Step 2 – Application Review: Lenders securely review an application
Step 3 – Get Cash: If a lender accepts the application & an applicant agrees to the lender's terms and rates
A spokesperson of the company comments: "We understand how difficult it is for one to get a loan with bad credit history. We have built strong relationships with lenders who strive to provide loans to people with bad credit. That explains why bad credit loans are the most popular offer on the website. Our company also provides personal loans, payday loans, student loans and car loans."
About the company:
BetterLoanFinder.com is a lending network, it matches borrowers with creditors. These creditors operate nationwide, 24 hours a day and 7 days a week. The company's business mission is to educate its clients, find borrowers for the lenders while adhering to local and federal laws and regulations. The website does not guarantee loan acceptance, no one can. It does its best to find an appropriate financing solution for its clients.
To learn more or apply for a loan, please go here http://www.BetterLoanFinder.com/