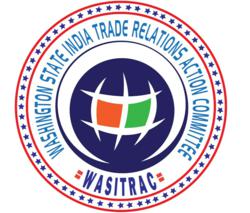 "This trade summit will create a better understanding of the intricate link of the cultural-economic-political structure of India with its democratic governance system",
(PRWEB) August 07, 2012
Every challenge comes with opportunities. If the recent major power outage in India is any indication for opportunities of foreign direct investments in the area of infrastructure development in India, the scope is end-less and as diverse as possible. At the same time there are enough opportunities for successful Indian companies to invest in US in the manufacturing and R&D sector. Highlighting these prospects the 1st Washington State Summit on US-India Trade and Commerce is scheduled to take place during September 27-28, 2012 in Seattle. The summit is taking place during the Next Fifty, a 6-month long celebration (April-Oct) marking the 50thanniversary of the Seattle Center and Seattle's first world fair (1962). The month of September has been designated as the month of innovation and economy.
Key areas of focus of this trade summit will be agriculture, bio-tech and medical research, education, clean-tech, infrastructure, logistics, manufacturing, nano technology, pharmaceuticals, real estate and investment, tourism, and renewable energy. Ambassador Isi A Siddiqui, Chief agriculture negotiator at the office of US trade representatives, will be the keynote speaker and the Consul General of India, Ambassador N Parthasarathi, will give the opening remarks. "Vibrant Gujarat 2013" road show will be the highlight of this trade summit. There will be special discourses by noted Indian author, philosopher and spiritual leader Dr. Chandra Bhanu Satpathy on Mystique India, Eastern Philosophy and Sai Movement.
The summit is being organized by Washington State and India Trade Relations Action Committee in collaboration with Seattle Center Foundation, Consulate General of India in San Francisco, Port of Seattle, City of Seattle and Foster School of Business. WASITRAC was established in 2007 as a result of a meeting by the Washington State department of community and economic development (CTED, the former name of the department of commerce) with its India Trade Strategy Advisory Group. Being co-chaired by Debadutta Dash, the former President of the India Association of Western Washington and Community Leader Habib M. Habib, WASITRAC is a non-profit advocacy group, under the honorary chairmanship of U.S. Representative Jim McDermott who is also the co-chair of the India Caucus in the U.S. House of Congress. The mission of WASITRAC is to strengthen the bilateral trade relations between India and US, especially Washington State.
In June 2010, a high profile delegation from the Indian state of Odisha headed by couple of cabinet ranking ministers had visited state of Washington and had meetings with Port of Seattle, University of Washington and visited Boeing and Microsoft. Later WASITRAC facilitated two trade missions in 2010 and 2011 headed by Congressman Jim McDermott and Lt. Governor, Brad Owen, in 2010 and Port of Seattle CEO, Tay Yoshitani in 2011. North Seattle Community college signed a MOU [memo of agreement] with KIITS University and Kushagra Institute of Information Management and Science (KIIMS) as a result of the 2010 trade mission. Similarly in 2011, Port of Seattle signed its first ever sister-port agreement with India with Dhamra Port, a joint venture between Tata Steel and L&T. Earlier this year in April, KIIMS signed an MOU with University of Washington Bothell Business School. This is important to note here that all these accomplishments were achieved without any cost to the State of Washington. It is also confirmed that a high profile delegation from the state of Odisha is expected to attend the September trade summit.
The Gujarat state delegation consisting of 12 industrialists would be led by the state's additional Chief Secretary (Science and Technology) Mr. Ravi Saxena. The delegation will showcase the "Vibrant Gujarat 2013" Road show at this Summit. The Vibrant Gujarat road show has become an example of visionary approach of the State Government to investment promotion and advancement of economic and social development for many states. The event provides enormous prospects to the State to display its strengths, progressive stand, initiatives taken to improve governance, investor friendly climate and art and culture of Gujarat. The Government of Gujarat has expressed interest in signing an MOU with the state of Washington to establish bilateral relationships for cultural, education and economic development. If actualized, it would be the first understanding of its nature between Washington and any Indian state.
"Through this trade summit we would like to create a better understanding of the intricate link of the cultural-economic-political structure of India with its democratic governance system", Dash said. "This understanding would be vital for our business students, entrepreneurs and policy makers", he said. The registration for the summit will be complimentary to current students of all business schools in the State of Washington. "We solicit sponsorships from all possible sources to make this summit a grand success", he said.
Details of the information on the summit including early bird registration are available at http://www.NextFiftyIndia.org.