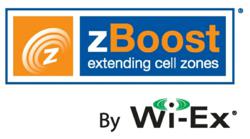 With hundreds of thousands of boosters already helping municipal, state and federal governments, military installations, security agencies, businesses, healthcare facilities and most importantly consumers, we hope to see a resolution soon
Atlanta, Ga (PRWEB) August 06, 2012
Wi-Ex, a leading provider of consumer and commercial cell phone signal boosters, announced today its support of the industry Joint Proposal before the FCC regarding cell phone signal boosters. The Joint Proposal submitted by another booster manufacturer and cell phone service providers including Verizon and T-Mobile proposes consumer cellular signal booster protection standards for adoption by the Federal Communications Commission.
Wi-Ex supports the Joint Proposal including the licensing process for all consumer cell phone signal boosters; however is against the Registration requirement. In addition, Wi-Ex joins other parties in its stance that a carrier-specific approval process would prevent the growth for consumer-oriented signal boosters.
"As a leader in consumer cell phone signal boosters, we see firsthand the positive impact of cell phone signal boosters for consumers and businesses. We recognized from the beginning that oscillation could be an issue and developed patented technology as a solution to the problem," said Sharon Cuppett, vice president of marketing at Wi-Ex. "With hundreds of thousands of boosters already helping municipal, state and federal governments, military installations, security agencies, businesses, healthcare facilities and most importantly consumers, we hope to see a resolution soon and support the Joint Proposal as a way to reach that resolution."
About Wi-Ex
Wi-Ex (http://www.wi-ex.com), a leading provider of cell phone signal boosters, developed zBoost, the first consumer-priced signal booster that "extended cell zones" for the small office/home office cell phone market. Wi-Ex has expanded their "extending cell zone coverage" beyond consumers to corporate
enterprises and large commercial applications. From M2M applications to large commercial complexes to the rising number of teleworkers, the zBoost line provides a business-centric solution for improving poor in-door cell phone coverage domestically and internationally. The zBoost product line works with most carriers in the US and abroad including AT&T, Sprint, Vodaphone, Verizon and T-Mobile. The award-winning zBoost home and office solutions help today's connected consumers including iPhone, iPad, Android (DROID), BlackBerry, and smartphone users with dropped calls and slow data. They were awarded a 2007 and 2010 Consumer Electronics Association Innovations Honoree by the Consumer Electronics Association (CEA) and a 2011 EXC!TE honoree. They also were selected as a finalist for the 2007 and 2009 CTIA Emerging Technologies (E-Tech) Award. As the leader, zBoost has more awards, more sales and more locations than all their competitors combined. Wi-Ex continues to develop innovative products to meet the demands of an increasingly wireless society by enhancing wireless signals.
For more information:
Deanna Anderson, APR
AquaPR
danderson(at)aquapr(dot)com
404-759-1890