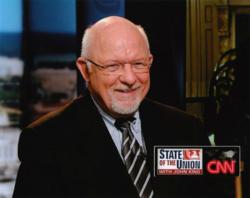 Advocacy offers the most direct linkage to explaining and measuring business performance. Advocates are your most-valuable customers, do your marketing for you at no cost and acquire more customers for you
Milwaukee, WI (PRWEB) August 06, 2012
Market Probe, a global research firm, is pleased to announce the names of the five banks that posted the highest levels of Customer Advocacy in their respective peer groups in 2012. Based on a survey of National Banks, Super Regional Banks and Regional Banks, the results are determined by surveying retail customers who considered these institutions to be their primary banks.
Winning Banks
The banks that score highest in each of their respective categories are recognized for their exceptional ability to produce and sustain advocacy behavior. Citibank led the way for Customer Advocacy in the category of National Banks. Of the Super Regional Banks participating in the study, PNC Bank and BB&T Bank ranked at the top of their category, and M&T Bank and Bank of the West scored highest among Regional Banks. Additionally, 2012 marks the second year that both PNC Bank and Bank of the West have received the Advocacy Award.
Award winners were determined by a national survey conducted in May of 2012 by Market Probe. Established to compare the advocacy profiles of the 20 largest banks, the Retail Customer Advocacy Monitor surveyed over 3,600 households to determine the depth of relationship between each bank and their respective customers. Consumers shared positive and negative comments about their banking experiences, recent account activity with the bank, and general attitudes toward each financial institution.
Since 2010, Market Probe has ranked the largest US retail banks by the percentage of customers who actively advocate for their bank to others. The research has demonstrated that the banks with the largest percentages of Advocates within their customer base will realize more per-customer revenues. Advocates had more accounts at their primary bank, were more likely to have recently opened new accounts at their bank, consistently maintained higher balances, and demonstrated higher levels of retention. "Advocacy offers the most direct linkage to explaining and measuring business performance. Advocates are your most-valuable customers, do your marketing for you at no cost and acquire more customers for you" said Dr. T.R. Rao, President and CEO, Market Probe.
Market Probe will recognize the 2012 regional winners during the 2012 BAI Retail Delivery Conference in Washington D.C. Winners will be announced at the Thought Leader Session on Wednesday, October 10, at 11:45 am in the Business & Customer Analytics Showcase area in the BAI expo.
Market Probe will host a reception for award winners at the Marriott Renaissance Hotel during the BAI Conference and Mr. Edward Rollins will be the keynote speaker.
Evening's Keynote Speaker
Mr. Edward Rollins has long been considered one of America's premier political strategists. Currently serving as the Senior Advisor to Teneo Strategy, Mr. Rollins has also served in the administrations of four Presidents of the United States. He has advised Fortune 400 chief executives and leaders of major trade associations, and holds extensive experience on the international level.
Next Survey Scheduled
Market Probe will conduct the next Retail Banking Customer Advocacy Monitor in May of 2013.
Market Probe
In addition to our corporate headquarters in Milwaukee, Wisconsin, we have offices throughout the United States and in Canada, Belgium, France, the United Kingdom, the United Arab Emirates, India, Bahrain, Singapore, Hong Kong and China with in‐house facilities for field services by Web and phone. We are listed among the Honomichl Top 50 US Research Firms and have been providing business solutions to various industry sectors for more than 30 years.
http://www.marketprobe.com
For information, contact Jack Jefferson, Manager of Marketing Communications, Market Probe at
414‐778‐6000 or j.jefferson(at)marketprobe(dot)com