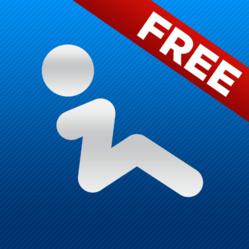 This app just kicked my butt and I was on the easy portion.
Austin, TX (PRWEB) August 06, 2012
With over 500,000 apps in Apple's iTunes market, Zanthia Apps achieved the unimaginable on Sunday with its Ab Workouts Express app hurdling over thousands of other apps to become the #1 free ab workouts app. With obesity on the rise and the world economy in shambles, this app delivers on both fronts: it's free and it makes fighting fat quick and easy.
The exciting ride for the app began Sunday morning when the app climbed from oblivion as a new app into the top 25 of Health & Fitness free apps category. By early evening, the app entered the top 10, overtaking Ab Workouts Free as the #1 free ab workouts app on iTunes.
Users are excited to have an app not slathered with ads and popups like so many other free apps. Here are a few of the unsolicited comments from the Ab Workouts Express app's Facebook page from new users:
"Love the app! Good, fun way to work out and stay motivated!"
"This really is a great app. Thanks so much!!!"
"This app just kicked my butt and I was on the easy portion."
"Great app - downloaded it today and hitting the basement now."
The Ab Workouts Express app contains 120 ab workouts created from 40 different ab exercises. The workouts are broken down into 3 levels: easy (5 minutes), medium (10 minutes), and hard (15 minutes).
Intentionally difficult, even the 5 minute (easy level) ab workouts can be tough. But, the app let's you know it's OK to take breaks as needed, even during one of the 40 different 5 minute ab workouts.
Right now, the app is available on iPhones and iPads only via Apple's iTunes. But, the company plans to release an Android version available via the Amazon app store within 30 days.
Expect to see Ab Workouts Express become a staple of the Health & Fitness category and the young app company, Zanthia Apps, make a meteoric ride to app stardom.
Download the app from iTunes: http://itunes.apple.com/us/app/ab-workouts-express/id544302809?mt=8
Visit the Official App Facebook Page: https://www.facebook.com/AbWorkoutsExpress
Full-Length Ab Workout Videos from the Creators of Ab Workouts Express: http://www.youtube.com/user/zanthiafitness