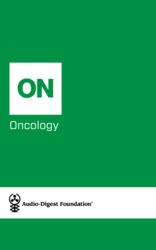 Glendale, CA (PRWEB) August 06, 2012
For Monday, August 6, 2012, Audio-Digest Foundation will be giving away the following Written Summaries on Amazon Kindle:
Anesthesiology Continuing Medical Education: OSA Malpractice/Sleep-Disordered Breathing to improve management of surgical patients with obstructive sleep apnea (OSA).
Emergency Medicine Continuing Medical Education: Critical Care to improve the management of the critical patient in the emergency department (ED).
Family Practice Continuing Medical Education: A Psychiatric Primer to improve the clinician's ability to recognize factitious disorder (FD) among patients and to improve the identification and treatment of burnout and depression in health care providers.
Family Medicine Continuing Medical Education: Critical Concerns in Pediatrics to improve management of gender variance in children and jaundice in neonates.
Gastroenterology Continuing Medical Education: 34th Annual GI Endoscopy Highlights to improve the practice of endoscopy in the management of gastrointestinal diseases.
General Surgery Continuing Medical Education: Coping with the Obesity Epidemic to improve patient selection for and prevent nutritional deficiencies and other complications of bariatric surgery.
Internal Medicine Continuing Medical Education: Migraine to improve the diagnosis and management of migraine.
Internal Medicine Continuing Medical Education: Atrial Fibrillation/Syncope to improve the management of atrial fibrillation (AF) and syncope.
Obstetrics Continuing Medical Education: Update in Genetics to improve obstetric outcomes through an understanding of the principles of epigenetics and noninvasive prenatal diagnostic (NIPDx) testing.
Ophthalmology Continuing Medical Education: Update on Macular Disease to improve the management of macular disease.
Orthopaedics Continuing Medical Education: Foot and Ankle Orthopaedics to improve nonoperative and preoperative management of the foot and ankle, and surgical techniques for osteochondral lesions of the talus.
Otolaryngology Continuing Medical Education: The Nasal Airways to improve the management of nasal obstruction.
Pediatrics Continuing Medical Education: Otolaryngologic Observations to improve the diagnosis and management of hearing loss and sinusitis in children.
Psychiatry Continuing Medical Education: Attention-Deficit/Hyperactivity Disorder to improve the diagnosis and treatment of attention-deficit/hyperactivity disorder (ADHD).
Urology Continuing Medical Education: Prostatectomy/Brachytherapy/PSA Screening to improve the management of prostate cancer.
Audio-Digest Foundation, the largest independent publisher of Continuing Medical Education in the world, records over 10,000 hours of lectures every year in anesthesiology, emergency medicine, family practice, gastroenterology, general surgery, internal medicine, neurology, obstetrics/gynecology, oncology, ophthalmology, orthopaedics, otolaryngology, pediatrics, psychology, and urology, by the leading medical researchers at the top laboratories, universities, and institutions.
Recent researchers have hailed from Harvard, Cedars-Sinai, Mayo Clinic, UCSF, The University Of Chicago Pritzker School Of Medicine, The University Of Kansas Medical Center, The University Of California, San Diego, The University Of Wisconsin School Of Medicine, The University Of California, San Francisco, School Of Medicine, Johns Hopkins University School Of Medicine, and many others.
Out of these cutting-edge programs, Audio-Digest then chooses the most clinically relevant, edits them for clarity, and publishes them either every week or every two weeks.
In addition, Audio-Digest publishes subscription series in conjunction with leading medical societies: DiabetesInsight with The American Diabetes Association, ACCEL with The American College of Cardiology, Continuum Audio with The American Academy of Neurology, and Journal Watch Audio General Medicine with Massachusetts Medical Society.
For 60 years, the global medical community of doctors, nurses, physician assistants, and other medical professionals around the world has subscribed to Audio-Digest specialty series in order to remain current in their specialties as well as to maintain their Continuing Education requirements with the most cutting-edge, independent, and unbiased continuing medical education (CME).
Long a technical innovator, Audio-Digest was the first to produce audio medical education programs and the first to produce in-car medical education. Currently, its subscription and annual products are available on CD and MP3, as well as iPhone, iPad, and Android apps.
According to Paul Angles, Internet Marketing Director for Audio-Digest Foundation, "Releasing our written summaries on Kindle allows our subscribers to take advantage of the portability and convenience of the Kindle, and lets non-subscribers and even patients learn more about specific conditions and treatments."
Because of its massive library of titles, Audio-Digest Foundation plans to release written summaries of its CME titles daily through August.