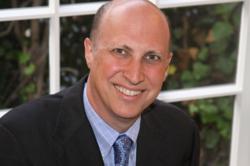 Giving back to Dentists who want to learn makes me feel more complete as a person. I enjoy it!
Beverly Hills, CA (PRWEB) August 08, 2012
Celebrity and top cosmetic dentist, Dr. David Frey was awarded the title of Instructor by the California Center for Advanced Dental Studies(CCADS). CCADS believes that in order to be an exceptional dentist, you need an exceptional level of training.CCADS realized that the key factors to success is having a world-class level of instruction. CCADS believes Dr. David Frey can provide that level of instruction to dentists who desire to learn. Dr. Frey is a California licensed dentist and a graduate of the University of the Pacific School of Dentistry and the prestigious Las Vegas Institute for Advanced Dental Studies.
Through his advanced treatment techniques, Dr. Frey has earned a reputation as a premier cosmetic dentist professional. He is a smile sculptor whose work is so stunning as to have been featured on networks including Fox News, the Learning Channel, and Discovery Health. Dr. David Frey was also featured in People Magazine.
Dr. Frey traveled to Israel to work with underprivileged children at the Jerusalem Dental Center for Children. After spending a year helping people in need, he returned to California and set up his private practice. By integrating a science of Neuromuscular Dentistry, patients walk away with smiles that make faces look younger and more beautiful but also function better. "A proper bite can help a smile in so many ways" explains Dr. Frey. "Believe it or not, a perfect bite not only makes a smile appear prettier but can also alleviate head-aches and neck pain. Patients can gain more strength, flexibility, balance, better posture and even sleep better". Dr. Frey currently resides in Los Angeles with his wife, Stephanie, and his two children, Ashley and Aaron. He is a member of several highly recognized organizations including the International Assocation of Compreshive Asthetics and the American Acedemy of Cosmetic Dentistry.
Learn more about Dr. David Frey by visiting his website