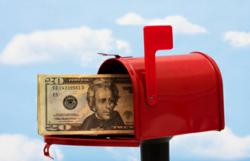 "Within its corporate earnings release, UPS states that customers are increasingly worried about the economy," reports Cekerevac. "This is causing other firms to ratchet down their own economic forecast models for the remainder of the year."
New York, NY (PRWEB) August 09, 2012
In a recent Investment Contrarians article, editor Sasha Cekerevac notes that the corporate earnings release of United Parcel Service (UPS) is critical because the company's business is spread among so many sectors and nations around the world, making it a good gauge of where the global economy is currently. Cekerevac states that UPS is expecting weaker global trade and, in consequence, will be undergoing reductions in its business and has lowered guidance, which, in turn, signals a weaker global economy.
"Within its corporate earnings release, UPS states that customers are increasingly worried about the economy," reports Cekerevac. "This is causing other firms to ratchet down their own economic forecast models for the remainder of the year."
For the second quarter, UPS did miss on both topline and corporate earnings expectations as a result of weakening demand by clients, notes Cekerevac. He further states that UPS has an economic forecast for the American economy of just one percent. That is far below the economic forecast for many economists, as most have a range of 1.5% to two percent, observes Cekerevac.
The Investment Contrarians editor also reports that Asian growth is slowing as well, and because of this, UPS is cutting flights and capacity to that region by approximately 10.0%. According to Cekerevac, the company does cite one positive note for the end of the year when new product launches by firms like Apple are scheduled; but Cekerevac doubts this will be enough to offset the weakening economic forecast globally.
"UPS's corporate earnings release was littered with headwinds for its business and the global economy. With such a global slowdown, having a weak economic forecast below consensus indicates that the situation might be worse than many economists believe," concludes Cekerevac.
To see the full article and to get a real contrarian perspective on investing and the economy, visit Investment Contrarians at http://www.investmentcontrarians.com.
Investment Contrarians is a daily financial e-letter dedicated to helping investors make money by going against the "herd mentality."
The editors of Investment Contrarians believe the stock market and the economy have been propped up since 2009 by artificially low interest rates, never-ending government borrowing and an unprecedented expansion of our money supply. The "official" unemployment numbers do not reflect people who have given up looking for work and are thus skewed. They believe the "official" inflation numbers are also not reflective of today's reality of rising prices.
After a 25- to 30-year down cycle in interest rates, the Investment Contrarians editors expect rapid inflation caused by huge government debt and money printing will eventually start us on a new cycle of rising interest rates.
Investment Contrarians provides unbiased research. They are independent analysts who love to research and comment on the economy and investing. The e-newsletter's parent company, Lombardi Publishing Corporation, has been in business since 1986. Combined, their economists and analysts have over 100 years of investment experience.
Find out where Investment Contrarians editors see the risks and opportunities for investors in 2012 at http://www.investmentcontrarians.com.
George Leong, B. Comm., one of the lead editorial contributors at Investment Contrarians, has just released, "A Problem 23 Times Bigger Than Greece," a breakthrough video where George details the risk of an economy set to implode that is 23 times bigger than Greece's economy! To see the video, visit http://www.investmentcontrarians.com/press.