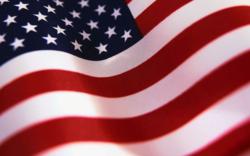 We feel as though it is our duty to support and promote those who have in so many ways afforded us the lifestyles that we enjoy
(PRWEB) August 07, 2012
More US troops are seeking out businesss plans to start a business and secure SBA funding. With the easing of tensions in Iraq and Afghanistan, the troop levels in these two countries has started to decrease significantly. With the wars in these nations coming to a close, the troops that served so bravely will be coming home. Many of these troops will be discharged from the military and be in the market for civilian employment and business opportunities. "We feel as though it is our duty to support and promote those who have in so many ways afforded us the lifestyles that we enjoy", says Joe Ferriolo, Director of Wise Business Plans. According to Thomas Lamont, the Assistant Secretary of the Army, the United States Army may have to lay off as many as 30,000 soldiers in the coming year. This is being done in an attempt to trim its ranks and also, meet mandated budget cuts.
With this type dynamic on the horizon, Wise Business Plans has seen an increase in the volume of Veteran-oriented business plans. "Americans everywhere see the value and sacrifice that these great men and women have made. Being affiliated with any arm of the military is a great character building experience. With that being said we feel that any business no matter how large or small would benefit from having a Veteran of the military on their staff", says Mr. Ferriolo. According to Mr. Ferriolo, key industries that are targeting veterans to become a major component of their ongoing operations include:
1. Management: Management services require a great deal of skill, patience and discipline. These are all qualities that are typically associated with a soldier and ones that has business owners on all levels targeting the increasing Veteran population. "Veterans have the core values that make them great employees; especially in management roles. Our goal is to help our clients create businesses that value them and allow them to continue to operate in the dignified fashion they deserve", says Mr. Ferriolo.
2. Service-oriented businesses: Service-oriented businesses including local and long-haul trucking as well as field operations have also begun aggressively targeting Veterans. "These jobs are high paying in most cases but require a great deal of diligence and a willingness to go the extra mile. These are all qualities that are found in the armed services and ones that translate extremely well into civilian job opportunities", says Mr. Ferriolo.
3. Disabled Veterans: This is often the most overlooked but most important segments of the Veteran population. "While these men and women are disabled it is important to remember the source of their disability. Regardless of their disability they still deserve the right to earn a living. We pride ourselves on creating partnerships with companies that share in this philosophy", says Mr. Ferriolo.
Veterans of the Armed Forces are among our nation's most cherished resources. With that being said Wise Business Plans has become experts at developing business plans that integrate this valuable population segment into our client's business models. When the time comes to develop a Veteran-based business opportunity, let the professionals at Wise Business Plans help you with all of your needs.
About Wise Business Plans
Wise Business Plans is a professional business plan writing company that
creates custom business plans. The firm is committed to increasing the
fundability and growth rate of businesses through strategic planning. To learn more, visit http://www.wisebusinessplans.com or call 1-800-496-1056 to schedule a consultation.