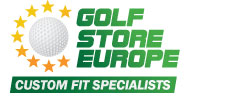 The last time that golf was part of the official Olympic programme was at the turn of the 20th century in 1904
(PRWEB UK) 6 August 2012
The 2016 Rio de Janeiro Olympics will allegedly host a 72-hole individual stroke play tournament for both genders alongside standard track and field events and a selection of team sports. It's thought that up to 30 different countries could participate in the contest, which will award the player with the lowest scores Gold, Silver and Bronze medals respectively. The last time that golf was part of the official Olympic programme was at the turn of the 20th century in 1904 in the USA.
The organisers have announced that the athletes will be competing on golf courses of varying specifications, which has led many keen followers of the sport to await the next Games with great anticipation.
"We're over the moon that golf is yet again being considered an Olympic sport," says a representative from Golf Store Europe. "Not only does this allow some of the world's greatest golfers to gain further recognition for their talents, it also raises the profile of golf as an international sport and will hopefully encourage more sports men and women, and especially the next generation, to get involved in the game at a local level.
"We're sure that the team responsible for organising Rio 2016 will pull out all the stops to bring us a fantastic Olympic experience across the board and can't wait to see how events unfold four years from now".
GolfStoreEurope is Europe's leading provider of specialist golf equipment. Based in Ireland and boasting stores up and down the country, the retailer also gives customers the opportunity to order an array of top golf accessories on the web – head over to golfstoreeurope.com and check out the ever-expanding range of products now available at the click of a button. The staff at the company emanate a clear passion for the sport and so are able to cater for both amateur and professional golfers alike.