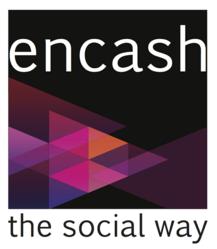 London (PRWEB UK) 6 August 2012
The Eurozone crisis – a longer challenge predicted for UK savers
More than £100bn of savers' money in UK bank accounts is earning almost NO interest. This is devastating for savers, who have seen their nest egg deflate due to inflation. The Bank of England has held the base rate at 0.5% for more than 30 continuous weeks. Howard Archer, Chief UK economist at IHS Global Insight, said, "We expect that interest rates are unlikely to rise from the current level of 0.5pc until at least late-2013, and very possibly not until 2014."
With such a perpetual low in the market, is it time for people to fundamentally reappraise their personal finances.
encash – your ray of hope
At a time when interest rates are near historic lows and consumer loan rates have soared up, peer-to-peer lending shows a ray of hope. The allure? Much better returns than what the banks staying at an all-time low can offer. P2P sites have slimmer margins than the high street banks. That's how it offers such fat returns. Lenders can generate good annual returns by making loans to their fellow citizens. Meanwhile borrowers, either consumers or small businesses, can obtain loans more easily, quickly and at potentially lower rates than they could through traditional lenders.
As a peer-to-peer lending and borrowing platform, encash is a social and transparent funding marketplace where lenders and borrowers interact with each other and gain from the best rates on offer. encash 'consumer' lending is aimed at the 14 million strong mid-income above-average credit-score UK professional households, with good credit history. Typical borrower profile is professionally employed, (for example, nurses, civil servants, teachers, engineers, etc.) with no late payments, no loan defaults and no CCJs in the past two to three years. Becoming an encash member is free and a truly social phenomenon.
Contact details:
PR Contact: Nitasha Jain, Marketing Manager, ext. 402,
marketing@yes-secure.com
Phone: +44 - 871 - 221 - 8410
Checknet House, 153 East Barnet Road, Barnet, EN4 8QZ
YES-secure.com Limited registered in UK, Registered number is 06785381
YES-secure has received credit licenses from the Office of Fair Trading (Registration Number 631278), and is registered with the Office of the Information Commissioner (Registration Number Z1960081).