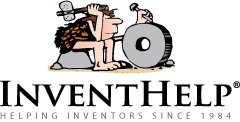 PITTSBURGH, PA (PRWEB) August 08, 2012
InventHelp®, America's largest invention submission company, announces that one of its clients, an inventor from South Carolina, has designed a bird feeder that would wrap around a tree, pole or rail, and features multiple perches and feed chutes. This invention is patented.
The "Tree Bird Feeder" would provide food for birds outside the home in a convenient manner. Featuring a waterproof, durable and easy-to-maintain design, the unit would attract birds, as well as squirrels. Easy to install, Tree Bird Feeder would promote relaxation and outdoor enjoyment.
The Tree Bird Feeder would consist of a circular or square unit that would be producible from wood, plastic, vinyl or rubber. The unit would feature a flexible belt that would wrap around a tree, pole or railing at 180 degrees so that the feeder faces the residence. A belt would secure the unit via a clasp, screws or nails. The belt would include multiple perches and corresponding birdseed-filled chutes. The chutes could extend from 2 to 5 inches. Smaller feeder chutes can be produced with a maximum depth of 1 inch, with rectangular water-draining holes at the bottom. The unit may feature fold-out birdseed trays instead of chutes. Tack- or screw-on bird baths and water trays also are producible. The tray would hold about 2 to 4 ounces of seed or water. The bottoms of both chutes and trays would feature small, rectangular holes for draining of rainwater to prevent feed from caking or mildew buildup. A unit with an automatic-feeding jug can be produced for high-capacity filling of the tray. The unit would be supported by a bracket and nails. The Tree Bird Feeder would be compatible with trees of any size and could be producible as an adjustable-pole accessory that can extend 8 feet or higher. Additional variations of the Tree Bird Feeder can include different colors and shapes.
InventHelp® is attempting to submit the invention to companies for review. If substantial interest is expressed, the company will attempt to negotiate for a sale or royalties for the inventor. For more information, telephone Dept 08-CBA-1065 at (800) 851-6030.
Manufacturers interested in reviewing additional inventions and new product ideas can contact InventHelp's marketing partner Intromark by filling out an online request to review new product ideas here.
# # #