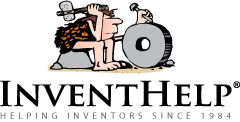 Pittsburgh, PA (PRWEB) August 10, 2012
InventHelp®, America's largest invention submission company, announces that one of its clients, an inventor from Texas, has designed an adhesive cover for collars to prevent sweat stains. This invention is patented and a prototype is available.
The "Collar Keeper" would help to absorb the sweat so it doesn't stain the collar, and could eliminate replacing a shirt due to a stained collar. According to the inventor, the invention would reduce the need to dry-clean a shirt as often. In addition, the Collar Keeper would help to keep the wearer's neck cool and could be ideal for use by individuals who wear collared shirts regularly.
The invention would consist of a paper cover with a rectangular tab at the top. Featuring an absorbent front and an adhesive back, it would be easy to attach and remove. To use, the individual would press the adhesive side against the length of the inside collar and then fold the tab over the collar to secure it. The absorbent side then rests against the user's neck. Different sizes and a variety of colors could be offered.
"During my days as a sheriff's detention officer, I needed a way to keep sweat from soaking into and staining different areas of my shirt," said the inventor. "My design prevents sweat stains while also keeping the wearer cool."
InventHelp® is attempting to submit the invention to companies for review. If substantial interest is expressed, the company will attempt to negotiate for a sale or royalties for the inventor. For more information, telephone Dept. 09-DLL-1942 at (800) 851-6030.
Manufacturers interested in reviewing additional inventions and new product ideas can contact InventHelp's marketing partner Intromark by filling out an online request to review new product ideas here.
# # #