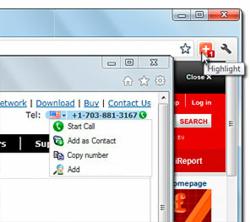 While Google Chrome becomes a top browser we see increasing amount of requests for chrome extensions development. As the leading service provider Besttoolbars tries to go ahead of the market supporting all future browsers versions in advance
Alexandria, VA (PRWEB) August 07, 2012
Toolbar development firm, Besttoolbars has announced that its Browser Add-On Framework solution now supports the new Google Chrome extension developments following the launch of the new Chrome 21 last week. The Framework's early adoption of the new Google Chrome manifest means packaged apps and extensions will automatically be compliant with the latest version of Chrome and the planned phasing out of Manifest 1 items over the course of the next few months.
With the new version launch, developers have been put on strict timetable by the search engine who will not accept any add-on built using the old Manifest Version 1 in to the Chrome Web Store from September of this year. Extensions, add-ons and apps which haven't been updated to reflect the extension development changes by the first quarter of 2013 face being pulled from the store altogether. With its support for the new Google Chrome manifest now fully functional, Browser Add-on Framework negates this risk by helping developers to make their apps and add-ons fully compliant with Manifest 2 at the click of a button, months before the old version is deprecated.
Announcing the Chrome extension developments, Google said that it fully expects its changes to improve browser security and performance. Although the search engine added that use of Manifest Version 1 has declined since Chrome 18, the decision to phase it out completely leaves millions of add-ons in need of a Manifest 2 overhaul.
The early adoption of Chrome extension developments by Browser Add-On Framework means online businesses and enterprises dependent on their browser add-ons for revenue streams and marketing purposes will not suffer when the Manifest is upgraded.
Andrew Kudrin, CMO of Besttoolbars said, "While Google Chrome becomes a top browser we see increasing amount of requests for chrome extensions development. As the leading service provider Besttoolbars tries to go ahead of the market supporting all future browsers versions in advance securing our clients business."
More than 7000 companies worldwide have created add-on solutions using the Browser Add-On Framework. It allows businesses to create add-ons for all major browsers from a single platform. Lower costs, speed changes and improved compatibility deliver crucial bottom line savings, while an extensive features capability means browser add-ons can be used as powerful lead generators and customer engagement tools.
To find out more about Besttoolbars and Browser Add-On Framework, visit http://besttoolbars.net/.
About Besttoolbars:
Besttoolbars is a company well known for creating browser toolbars and add-ons. It has worked with an array of global brands, from start-ups to high-profile Fortune 500 corporations including Amazon, Skype, IBM, DHL, TNT and Intel. More than 7000 companies currently use solutions created on the Besttoolbars platform.
Besttoolbars also offers a number of services to help businesses integrate their products with desktops and mobile phones. It provides custom browser development, add-ons, add-ins and mobile app development.