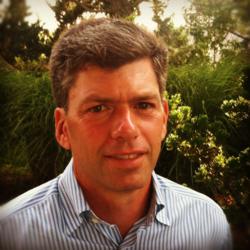 "Mark's skill set fits Tickets-for-Charity like a glove, as running the credit operation of a fast-growth bank is similar to running the ticket-sourcing operation of a fast-growth charitable sale platform," said Jay Whitehead CEO of Charity Partners
Boston, MA (PRWEB) August 06, 2012
Tickets-for-Charity and Charity Partners, Inc. announce the appointment of Mark Pasculano as CSO (Chief Supply Officer) to lead its ticket supply acquisition operation, focusing primarily on sourcing live event tickets for charitable sale from corporations, pro sports teams, music tours and theaters. Effective August 27, Mark comes to the company from First Commons Bank, where he was Chief Credit Officer and Founder.
"Mark's skill set fits Tickets-for-Charity like a glove, as running the credit operation of a fast-growth bank is similar to running the ticket-sourcing operation of a fast-growth charitable sale platform," said Jay Whitehead CEO of Charity Partners, parent company of Tickets-for-Charity. "Tickets are to Tickets-for-Charity what loans and credit are to a bank—the primary source of customer value and revenue. It helps a great deal that Mark was also an early backer of our company and is very familiar with our leadership and investment groups. He brings a significant roster of high-level corporate relationships from nearly three decades in the financial services field. And there is simply no replacement for the unique experience of actually building and leading rapid-growth companies, which Mark has done with both Silicon Valley Bank and First Commons Bank."
As CSO, Mark Pasculano will join the company's C-suite, which includes CEO Jay Whitehead, COO and Co-founder Cristina Courey Duggan, CFO Phil O'Donnell and CTO Steve Dyer. Tickets-for-Charity's management team reflects the four operating facets of the business, Demand (headed by COO), Supply (CSO), Finance/HR/Legal (CFO) and Technology (CTO). Mark will be the lead on the company's alliance with Spotlight TMS, the world's top corporate ticket inventory management software provider.
At First Commons Bank in Newton Centre, MA, Mark served as Chief Credit Officer and Founder from its founding to August, 2012, helping lead the company from start-up to profitability. Prior to First Commons, Mark was Senior Credit Officer at Silicon Valley Bank's East Coast operations from September 1991 to May 2006, where he helped America's top venture capital and technology-focused banking operation gain strong market share in the competitive Northeast market.
"I look forward to helping Tickets-for-Charity, a company I have believed in since its early days, become the world's dominant charitable sale platform," said Mark Pasculano. "With the company's focus on charitable sale of corporate ticket inventory, I do believe my banking credit operations background is highly applicable. And my experience in helping both banks succeed in highly competitive environments will serve the company well."
Mark earned his MBA from Boston University's School of Management, a BA in Economics and Spanish from Tufts University and went to high school at Choate Rosemary Hall. He will be based in the company's Boston headquarters.
About Charity Partners,Inc. and Tickets-for-Charity
Founded in 2005 by Priceline.com founding team member Jord Poster, Tickets-for-Charity is the Fan-Lanthropist company, where fans become philanthropists. Tickets-for-Charity is the world's first and largest charitable sale™ platform, raising free funds for the most-respected charities via sale of pro sports and entertainment tickets. Parent company Charity Partners, Inc. holds a patent on the Bifurcated Receipt™ process that ensures charity contributions are in-compliance. Tickets-for-Charity is exclusive charitable sale partner of corporate ticket inventory management system leader Spotlight TMS, many NBA, NHL, NFL, MLB and MLS teams and major music acts such as Katy Perry, James Taylor, Green Day and U2 and over 100 major charities. Charity Partners and Tickets-for-Charity CEO is Jay Whitehead. More information at http://www.Charity-Partners.com and http://www.TicketsForCharity.com.
###