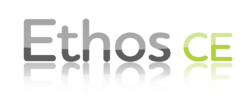 The software-as-a-service model of EthosCE PRO is perfect for organizations for which speed to deployment is critical.
Philadelphia, PA (PRWEB) August 07, 2012
EthosCE, a leading learning management system (LMS) for continuing education, is proud to announce that two major universities have recently selected EthosCE to manage their continuing medical education (CME) programs.
The University of Washington Continuing Nursing Education and another major US university have both selected EthosCE Enterprise edition. In addition, Elsevier, a global publishing company, also signed a contract for EthosCE PRO edition to support their Office of CME operations.
EthosCE Enterprise is the open source version of the continuing education learning management system, while EthosCE PRO is offered as software as a service (SaaS). Both versions offer the same feature set.
"These prestigious institutions selected EthosCE Enterprise after a careful analysis of the market. We know that EthosCE enables CME providers like these to improve efficiency of nurse and physician learning, reduce costs, generate new revenue streams and streamline their back office operations," said Jeremy Lundberg, CEO of DLC Solutions, LLC, the company that produces EthosCE.
Features available for physician and nursing education continuing education programs include:

A personalized, intuitive learning dashboard
Mobile grand rounds/RSS attendance tracking
Support for unlimited credit types
Personalized learner transcripts, credit tracking and certificates
Live event management
Single-sign-on integration
Robust assessment instruments
ACCME compliant PARS reporting
As part of every EthosCE Enterprise implementation, the EthosCE professional services group goes on-site to educate client stakeholders on the opportunities presented by the learning management system.
Each client participates in strategic technology discovery and planning sessions where educational program stakeholders can articulate their needs — both to EthosCE consultants and to other internal staffers. LMS-specific and other educational staff needs are then reviewed and ranked for importance to the organization.
The final deliverable of the planning sessions is a roadmap for implementation: A systems-analysis requirements document containing a blueprint for streamlining processes and technologies for long-term success.
"EthosCE PRO makes a lot more sense for Elsevier as it will allow them to get up and running quickly with minimal investment. The software-as-a-service model of EthosCE PRO is perfect for organizations, such as Elsevier, for which speed to deployment is critical," said Lundberg.
EthosCE PRO can be configured and deployed within a few weeks and contains the same features as EthosCE Enterprise. Hosted in a world-class data center, the cloud-based application offers clients a worry-free technology approach and is a better fit for less complex projects.
About EthosCE
EthosCE is a full-featured learning management system designed for continuing education developed by DLC Solutions, LLC. EthosCE's software and consulting services allow customers to streamline administrative and business workflows while delivering a high degree of learner participation and satisfaction.
As fully supported open-source software, EthosCE provides an alternative to traditional LMS pricing models and is available in hosted or on-site configurations for customers of all sizes and industries. EthosCE installations manage more than 1.5 million CE credits for hundreds of thousands of professionals around the world.
DLC Solutions is dedicated to ensuring both customers and learners have the best learning experience possible by leveraging expertise in business process analytics, software development and user experience engineering.
Leading organizations in health care, insurance, associations, universities and government have successfully deployed EthosCE to streamline their administrative and business workflows with a high degree of learner participation and satisfaction.
http://www.ethosce.com