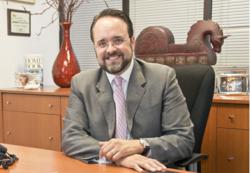 Buyer interest has surpassed what we experienced last year. The stability in the marketplace has increased buyer confidence.
Miami, FL (PRWEB) August 07, 2012
August 28, 2012, will be the date in which Interinvestments Realty Management Team will award the "All Stars" winners in its latest sales contest: "A Night with the Marlins," in their stadium suite (VIP Suites-Founders Club Seats).
As the South Florida real estate market continues to rebound, and is leading the way in the nation's recovery. The Interinvestments Realty sales team continues breaking previous sales records, and the moment could not be timelier for a celebration.
The Zillow Home Value Index (a website that estimates the current value of homes) has reported that prices have hit bottom and finally are bouncing back nationwide. Home values rose 0.2% year-over-year during the second quarter, first increase since 2007. Prices were up 2.1% from the first quarter. In another report, Standard & Poor's Case-Shiller Index, (another home value index) shows that home prices in 20 major markets are up 1.3% in April, the first increase in seven months.
"We have a lot to celebrate, indeed," says Emilio J Cardenal Broker/Executive Director of Interinvestments Realty. "The housing market picture is rosier now, as homeowners are growing back equity!"
"Rebounding home prices are lowering the number of homeowners that are considered 'underwater' on their mortgages, which means owing more in their mortgage balance than their homes are worth," continues Cardenal. "The drops on the for-sale inventory and distressed sales have contributed to increased property values."
"The housing recovery is holding together despite lower-than-expected job growth, indicating that the Foreign buyer continues to play a strong role in the housing market," finishes Cardenal.
As the market continues to trend upward and Interinvestments Realty is ready to better serve the necessities of their clients. We have added more agents to our sales team and also new Brokers to our international network, enhancing our outreach in new markets abroad. Our in-house training is evolving according to the new economic trends. Special emphasis has been placed on MyFarm.pro, which is an advanced course in our curriculum, presented by Lee Lewedag and it is an essential part of Agenttoolbox.pro, our digital database.
For more information about our listings featuring the most attractive resale inventory in South Florida, which includes foreclosures and short-sales, and also includes the best opportunities available in the new construction market. Know more about our different programs, how to join our sales team and participate in our competition and contest or be an affiliate member in our referral network, email us at: affiliate(at)interinvestments(dot)com or just call at (305) 220-1101.
Join the Revolution of Success! Participate! Affiliate with the Best!