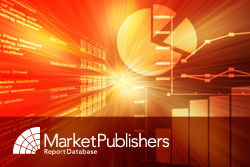 London, UK (PRWEB) August 06, 2012
All three segments of the orthopedic soft tissue repair and sports medicine market remained untouched by the financial crunch of 2011 and are expected to grow rapidly, supported by the aging and active population and an increased awareness of the sports medicine field. Owing to the largely untapped demand for sports medicine procedures in China, this lucrative market, which was valued at USD 154 million last year, holds a very high potential for future expansion.
New report "Chinese Market for Orthopedic Soft Tissue Repair & Sports Medicine" elaborated by iData Research has been recently published by Market Publishers Ltd.
Report Details:
Title: Chinese Market for Orthopedic Soft Tissue Repair & Sports Medicine
Published: August, 2012
Pages: 125
Price: US$ 7,495.00
http://marketpublishers.com/report/medicine_pharmaceuticals_biotechnology/healthcare_equipment_services/chinese_market_4_orthopedic_soft_tissue_repair_sports_medicine.html
The report provides comprehensive research and detailed analysis of China's market for orthopedic soft tissue repair & sports medicine. It features market revenues by device type, forecasts through 2018, unit sales, average selling prices, market drivers and restraints, as well as a granular competitive analysis including manufacturer market shares and product portfolios.
Market segments discussed include: shoulder repair (rotator cuff and shoulder labrum repair), knee repair (anterior and posterior cruciate ligament fixation products and meniscal repair devices) and hyaluronic acid viscosupplementation.
Report Contents:
Executive Summary
1.1 Chinese Market For Orthopedic Soft Tissue Repair & Sports Medicine
1.2 Shoulder Repair Procedures
1.3 ACL/PCL Fixation Device Market
1.4 Meniscal Repair Market
1.5 Hyaluronic Acid Viscosupplementation Market
1.6 Competitive Analysis
Research Methodology
2.1 Research Scope
2.2 iData's 9-Step Methodology
Step 1: Project Initiation & Team Selection
Step 2: Prepare Data Systems and Perform Secondary Research
Step 3: Preparation for Interviews & Questionnaire Design
Step 4: Performing Primary Research
Step 5: Research Analysis: Establishing Baseline Estimates
Step 6: Market Forecast and Analysis
Step 7: Identify Strategic Opportunities
Step 8: Final Review and Market Release
Step 9: Customer Feedback and Market Monitoring
Chinese Orthopedic Soft Tissue Repair & Sports Medicine Market Overview
3.1 Introduction
3.1.1 Shoulder Soft Tissue Repair
3.1.2 Knee Soft Tissue Repair
3.1.3 Hyaluronic Acid Viscosupplementation
3.2 Currency Exchange Rate
3.3 Market Overview
3.4 Trend Analysis
3.5 Market Drivers and Limiters
3.5.1 Market Drivers
3.5.2 Market Limiters
3.6 Competitive Analysis
3.6.1 Leading Competitors
3.7 Mergers and Acquisitions
Chinese Shoulder Repair Market
4.1 Introduction
4.1.1 Rotator Cuff Repair
4.1.2 Shoulder Labrum Repair
4.2 Procedures
4.3 Market Overview
4.4 Market Analysis & Forecast
4.5 Market Drivers and Limiters
4.5.1 Market Drivers
4.5.2 Market Limiters
4.6 Competitive Analysis
Chinese Knee Repair Market
5.1 Introduction
5.1.1 ACL/PCL Repair
5.1.2 Meniscal Repair
5.2 Procedures
5.3 Market Overview
5.4 Market Analysis & Forecast
5.4.1 ACL/PCL Repair Market
5.4.1.1 Tibial Fixation Market by Segment
5.4.1.2 Femoral Fixation Market by Segment
5.4.2 Meniscal Repair Market
5.5 Market Drivers and Limiters
5.5.1 Market Drivers
5.5.2 Market Limiters
5.6 Competitive Analysis
Chinese Hyaluronic Acid Viscosupplementation Market
6.1 Introduction
6.1.1.1 Single-Injection Products
6.1.1.2 Three-Injection Cycle Products
6.1.1.3 Five-Injection Cycle Products
6.2 Market Analysis & Forecast
6.3 Market Drivers and Limiters
6.3.1 Market Drivers
6.3.2 Market Limiters
6.4 Competitive Analysis
Abbreviations
More new market reports by the publisher can be found at iData Research page.