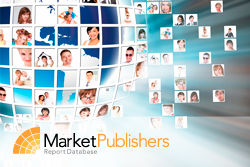 London, UK (PRWEB) August 06, 2012
The global DSP market has returned to the growing phase after the global economic recession and is expected to grow steadily over the next 5 years. Large scale adoption of digital signal processing in the latest range of consumer electronics has lead to increased consumption of DSP chips, which are penetrating into several applications which use advanced state-of-the art digital signal processing.
New report "Digital Signal Processors Market, Global Forecast & Analysis (2011-2016)" elaborated by MarketsandMarkets has been recently published by Market Publishers Ltd.
Report Details:
Title: Digital Signal Processors Market, Global Forecast & Analysis (2011-2016)
Published: July, 2012
Pages: 369
Price: US$ 4,650
http://marketpublishers.com/report/technologies_electronics/semiconductors/digital_signal_processors_market_global_forecast_analysis_2011_2016.html
The report analyzes the whole DSP industry's value chain, giving a bird's eye-view of all the major allied industry segments to the DSP industry. It discusses the markets of various allied industry segments such as EDA vendors, foundry players, fabless players, fab players, IP vendors and assembly testing and packaging vendors related to the global DSP market.
The report also includes various aspects related to the overall semiconductor industry in several instances throughout the report in various chapters.
The leading players of this industry have also been profiled along with their recent developments and other strategic industry activities. The report includes a complete competitive landscape, along with key growth strategies and market share analysis of the key industry players.
Report Contents:
1 INTRODUCTION
1.1 KEY TAKE-AWAYS
1.2 ANALYST INSIGHTS
1.3 REPORT DESCRIPTION
1.4 MARKETS COVERED
1.5 STAKEHOLDERS
1.6 RESEARCH METHODOLOGY
1.6.1 MARKET SIZE
1.6.2 MARKET CRACKDOWN
1.6.3 KEY DATA POINTS FROM PRIMARY SOURCES
1.6.4 KEY DATA POINTS FROM SECONDARY SOURCES
1.6.5 ASSUMPTIONS MADE FOR THIS REPORT
2 SUMMARY
3 MARKET OVERVIEW
3.1 INTRODUCTION
3.2 HISTORY & EVOLUTION
3.3 COMPONENTS & BLOCK DIAGRAM OF A DSP
3.4 ALLIED INDUSTRY SEGMENTS TO DSP MARKET
3.4.1 DSP INDUSTRY VALUE CHAIN ANALYSIS
3.4.2 EDA INDUSTRY MARKET OVERVIEW
3.4.3 FOUNDRY INDUSTRY MARKET OVERVIEW
3.4.4 FABLESS INDUSTRY MARKET OVERVIEW
3.4.5 FAB INDUSTRY MARKET OVERVIEW
3.4.6 ASSEMBLY, TESTING & PACKAGING (ATP) MARKET OVERVIEW
3.5 DIGITAL SIGNAL PROCESSOR INTELLECTUAL PROPERTY MARKET
3.5.1 DSP (PROCESSOR) CORE IP MARKET
3.5.1.1 STANDARD DSP CORE IP MARKET
3.5.1.2 CUSTOMIZABLE DSP CORE IP MARKET
3.5.2 DSP ASIC CORE IP MARKET
3.5.3 DSP PROGRAMMABLE (FPGA & PLD) CORE IP MARKET
4 DSP INDUSTRY MARKET ANALYSIS
4.1 GLOBAL DSP INDUSTRY MARKET ESTIMATES AND FORECASTS
4.2 GLOBAL DSP MARKET DYNAMICS
4.2.1 DRIVERS
4.2.1.1 Rapid developments in wireless infrastructure
4.2.1.2 Rising data traffic
4.2.1.3 Emergence of new applications & devices
4.2.1.4 Internet protocol (IP) video surveillance
4.2.2 RESTRAINTS
4.2.2.1 Tradeoff between performance, power consumption & price
4.2.3 OPPORTUNITIES
4.2.3.1 Rising demand for VoIP & IP video
4.2.3.2 Opportunities in emerging economies
4.3 BURNING ISSUES
4.3.1 PROGRAMMING CHALLENGES IN PROGRAMMABLE DSP BASED DEVICES
4.4 WINNING IMPERATIVES
4.4.1 ENHANCED PERFORMANCE, BY MULTICORE PROCESSORS
4.5 PATENT ANALYSIS
5 DSP MARKET, BY DESIGN ARCHITECTURE
5.1 CLASSIFICATION OF DSP MARKET BY PRODUCT SEGMENTS
5.1.1 GENERAL PURPOSE DSP IC MARKET
5.1.2 APPLICATION SPECIFIC DSP IC MARKET
5.1.3 PROGRAMMABLE (FPGA & PLD) DSP IC MARKET
5.2 DSP INDUSTRY MARKET CLASSIFICATION BY IC DESIGN
5.2.1 STANDARD DSP MARKET
5.2.2 EMBEDDED DSP MARKET
5.2.2.1 Single-core DSP processor market
5.2.2.2 Multi-core DSP processor market
5.3 DSP SYSTEM-ON-CHIPS (DSP SOC) MARKET
6 DSP INDUSTRY MARKET BY APPLICATION
6.1 OVERVIEW
6.2 COMPUTERS SECTOR
6.2.1 SUPER COMPUTERS
6.2.2 MAINFRAME COMPUTERS & COMPUTER SERVERS
6.2.3 PERSONAL COMPUTERS
6.2.4 COMPUTER PERIPHERALS
6.3 ICT SECTOR
6.3.1 WIRELESS COMMUNICATION APPLICATIONS
6.3.2 MOBILE TELECOMMUNICATION APPLICATIONS
6.3.3 SURVEILLANCE APPLICATIONS
6.3.4 VOIP APPLICATIONS
6.4 CONSUMER ELECTRONICS SECTOR
6.4.1 SMARTPHONES
6.4.2 CAMERAS & PROJECTORS
6.4.3 PORTABLE MEDIA PLAYERS
6.4.4 SET-TOP BOXES & DIGITAL TVS
6.4.5 DVD, BLU-RAY PLAYERS & HOME AUDIO SYSTEMS
6.4.6 FAX, PRINTERS & PHOTOCOPY MACHINES
6.4.7 WHITE GOODS
6.5 AUTOMOTIVE SECTOR
…
More new market research reports by the publisher can be found at MarketsandMarkets page.