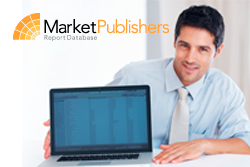 London, UK (PRWEB) August 06, 2012
Stimulation of muscles and nerves by the use of electrical stimulation, notably TENS and EMS, has long been part of pain management. But recent developments, like implanted technologies and the small size/low cost systems have created a pathway for increased usage and revenue growth. The growing approval of these applications by government regulators and insurance carriers has helped boost demand.
With a number of implanted electrode therapeutic systems having not too long ago emerged in the market, the prospective of this marketplace has clearly caught the eye of pharmaceutical and microelectronics companies, which are actively expanding their stake in electrode therapeutics through investigation, collaborations, and acquisitions. These actions will push a lot more applications into the marketplace, and medical insurance coverage will probably recognize long-term savings for electronic treatment of chronic and debilitating situations.
New research report "Markets for Electrostimulation Devices (Neurostimulation, Cardiac Rhythm Management, Fracture Healing and Others)" developed by Kalorama Information has been recently published by Market Publishers Ltd.
Report Details:
Title: Markets for Electrostimulation Devices (Neurostimulation, Cardiac Rhythm Management, Fracture Healing and Others)
Published: July, 2012
Pages: 198
Price: US$ 3,995.00
http://marketpublishers.com/report/medicine_pharmaceuticals_biotechnology/healthcare_equipment_services/markets_4_electrostimulation_devices_neurostimulation_cardiac_rhythm_management_fracture_healing_n_others.html
The report presents an up-close-look at the global market for electrostimulation devices and provides current market and forecast for its key segments. Various trends that will have constructive and negative effects on the marketplace are also examined.
External electrical and neurological stimulation devices covered include: bone growth stimulators, TENS, EMS, ultrasound-accelerated fracture healing, other (ECT/TMS).
Implanted electrical and neurological stimulation devices mentioned include: implantable bone growth, cardiac rhythm management, deep brain (DBS), gastric electrical (GES), sacral nerve (SNS), spinal cord (SCS), and vagus nerve (VNS).
Report Contents:

Chapter One: Executive Summary
Electrostimulation and Neuroprosthetic Technology Introduction
Scope of This Report
A Strong Market Foundation
Future Directions
Market Size and Projections
Chapter Two: Introduction To Electrostimulation and Related Technologies
Stimulation Therapeutics for Muscles and Nerves
Medical Applications of External Electrode Modalities
o Electrical Stimulation
o Measurement and Diagnosis
o Stimulation by Magnetic Field Pulses
o Ultrasonic and Short Wavelength Diathermy

Medical Applications of Implanted Electrode Modalities
o Bladder Stimulators
o Carotid Sinus Nerve Stimulation
o Cochlear Implant
o Deep Brain Stimulation
o Electrical Continence
o Electrical Nerve Stimulation
o Pelvic Floor Stimulation
o Phrenic Nerve Stimulation
o Sacral Nerve Stimulation
o Spinal Cord Stimulation
o Vagus Nerve Stimulation

Characteristics of the Electrostimulation Market
o Market Segmentation of Neurostimulation Modalities

Market Trends and Assumptions
Competitive Landscape and Issues
o Applicable Industrial and Regulatory Codes
o Companies in the Electrostimulation Market

End-User Segments
Chapter Three : External Electrical Stimulation Devices
Introduction
External Electrostimulation Technologies
Bone Growth Stimulation
o Market Analysis

o Transcutaneous Electrical Nerve Stimulation (TENS)
o Early Observations of Pain Relief
Reports on Other Healthcare & Services Markets by Kalorama Information Include:
The Worldwide Market for In Vitro Diagnostic (IVD) Tests, 8th Edition
Remote and Wireless Patient Monitoring Markets
Medical Imaging Markets: Contrast Agents
More new market research reports by the publisher can be found at Kalorama Information page.