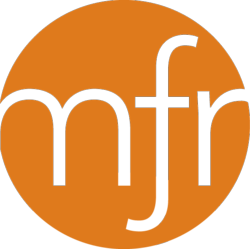 "I understand the myriad challenges that face healthcare institutions today. " says Romans
Houston, Texas (PRWEB) August 08, 2012
New practice group to provide innovative healthcare solutions internationally. MFR 's executive team is pleased to announce the merger of The Romans Group with MFR and the formation of MFR Healthcare Solutions, Inc. effective August 1, 2012. The new practice group will focus on bringing operational excellence, enhanced patient experience and increased quality standards to the global healthcare marketplace. Following the tenet of "Shaping the Future of Healthcare in Your Part of the World," the team will provide strategic, tactical and operational planning to hospitals, universities, medical institutions and other healthcare providers. Highly tailored consulting services offered include Assessment & Evaluation, IT/Infrastructure, Quality/Process Improvement, Strategic Planning & Development, Operations, Change Management and Financial Modelling, as well as Regulatory Compliance / Monitoring and Mergers & Acquisitions.
Juanita Romans, founder of The Romans Group, will head MFR Healthcare Solutions' practice as Managing Principal, drawing from her three decades of experience serving in senior leadership positions for several of the country's premiere hospitals including serving as CEO of Memorial Hermann Hospital - Medical Center in Houston, Texas. Under her direction, Juanita saw the expansion and growth of the Memorial Hermann Central Market, Texas Medical Center campus, and the Memorial Hermann Northeast and Southeast campuses. "I understand the myriad challenges that face healthcare institutions today, " says Romans, " My goal is for hospitals and other medical providers to realize they can achieve operational excellence on sound financial footing and deliver quality patient care without compromise." Experienced healthcare professionals, Dale Dodds and Dawn Lawrence, will also join MFR Healthcare Solutions, Inc. as Directors.
"The international focus of MFR Healthcare Solutions parallels recent initiatives with both MFR, P.C. and MFR Solutions, Inc. to meet a growing demand for professional services to be delivered on an international level," said Rodriguez. "The recognized MFR brand will continue to be reinforced through MFR Healthcare Solutions."
For questions regarding this release, please contact
Cynthia Roth, Corporate Marketing Manager at 713.353.8144.
###
About MFR. For nearly 25 years, MFR, P.C. has been a premier full-service accounting and consulting firm headquartered in Houston, Texas. The Houston Business Journal consistently ranks MFR as one of the largest accounting firms in the city.
MFR is the trademark under which MFR, P.C. (http://www.mfrpc.com) and affiliated companies MFR Solutions, Inc. and MFR Healthcare Solutions, Inc. serve the business needs of clients in both the private and public sectors. The firms operate as separate legal entities. MFR, P.C. is a licensed CPA and business advisory firm that provides audit, assurance, tax, and internal audit services. MFR Solutions, Inc. is a consulting and program management firm specializing in disaster response and recovery, public sector consulting, affordable housing management solutions, commercial, energy and international sectors. MFR Healthcare Solutions, Inc. provides healthcare consulting services to the global marketplace. MFR Healthcare Solutions, Inc. and MFR Solutions, Inc. are not CPA firms.