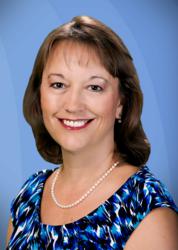 Manchester, NH (PRWEB) August 07, 2012
Susan Gingras Fitzell, M.Ed., founder and president of AimHi Educational Programs and Cogent Catalyst Publications, has earned the Certified Speaking Professional (CSP) designation. Established in 1980, the CSP is the speaking profession's international measure of speaking experience and expertise. Fewer than ten percent of speakers belonging to the National Speakers Association (NSA) and Global Speakers Federation hold this professional designation.
As an international speaker and consultant for educators, businesses, and healthcare organizations, Susan Gingras Fitzell motivates and inspires her audiences to use research-based learning strategies that improve memory, enhance brain power, and increase understanding. The author of nine books on teaching and learning strategies, collaboration, conflict resolution, and anger management, Susan is a recognized expert in her field. Susan honed her skills as a classroom teacher for 16 years and has been speaking professionally since 1993. She is a past president of Learning Forward, New Hampshire and a former board member for NSA's New England chapter.
The CSP designation is conferred by the National Speakers Association (NSA) and the Global Speakers Federation (GSF) to accomplished professional speakers who have met strict criteria. Recipients must document a proven track record of speaking experience and expertise, as well as a commitment to ongoing education, outstanding client service, and ethical behavior. Susan was one of 25 professionals honored with the designation on July 15, 2012 at the NSA National Convention in Indianapolis, Indiana.
The National Speakers Association and the Global Speakers Federation are, collectively, the world's leading organization for professional speakers. Their thousands of members include experts in a variety of industries and disciplines, who reach audiences as trainers, educators, humorists, motivators, consultants, and authors. Since 1973, NSA has provided resources and education designed to advance the skills, integrity, and value of its members and the speaking profession.
For more information about hiring Susan Gingras Fitzell, M.Ed., CSP or to contact her about a program for your organization, please visit her website at http://www.susanfitzell.com, call 603-625-6087, or email sfitzell(at)susanfitzell(dot)com