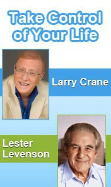 (PRWEB) August 12, 2012
The Release Technique, owners and promoters of the world's foremost self-improvement course of the same name, is pleased to offer through its website a free email audio sampler to customers. The sampler features a brief selection of the Release Technique self-help program. Persons signing up for the free sampler also qualify to receive a free informational booklet and a CD message from famed Release Technique advocates Lester Levenson and Larry Crane.
A comprehensive self-help program that originated in the 1950s, the Release Technique offers solutions to a wide range of common psychological problems, such as procrastination, anxiety, depression, stress, as well as anger management and stress management difficulties. Courses are presented to students through live classes and retreats. For those who cannot attend these functions, at-home study options are available with the use of CDs and books sold through the company's online store.
To find out more about the Release Technique, you can explore http://www.releasetechnique.com. Customers in the U.S. can call 888-333-7703; the number for international callers is 541-957-4969.
About Release Technique
The Release Technique was developed in 1952 by physicist Lester Levenson as a means of enhancing personal growth and prosperity. This self-help technique has been taught to over 100,000 students around the world.