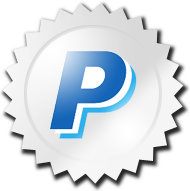 We put our users first, and want to make the process of conducting legitimate business as easy as possible - while remaining a free site
Riverside, CA (PRWEB) August 08, 2012
Vendalism, a free online classifieds and auctions site, is pleased to announce the launch of its latest feature, integration with PayPal account verification.
"One of the disadvantages of a free classifieds or marketplace site, versus paid sites like eBay, is that there's no barrier to entry for scammers," states Mateus Boyington, co-founder of Vendalism.com. "Users don't have to put up money to sell, creating an environment where it's easy to be defrauded."
"Our latest feature provides legitimate sellers and buyers the option to link their Vendalism account to their verified PayPal account, making it difficult for scammers to create a trustworthy account," says Boyington. "With this powerful feature, we really change the landscape of free online classifieds."
Buyers visiting a listing of a seller with a verified PayPal account will see a badge indicating that the seller is likely to be legitimate.
Sellers are provided with a new option to only accept purchases, offers, and bids from prospective buyers who have linked to a verified PayPal account. This feature gives sellers added assurance and helps to filter out non-serious buyers.
"A lot of selling sites create painful and ineffective processes to cut down on scammers, like Craigslist's phone authentication - or they give up on being a free site." says Marcos Boyington, co-founder of Vendalism.com. "We put our users first, and want to make the process of conducting legitimate business as easy as possible - while remaining a free site."
A great compliment to Vendalism's cross-posting to Craigslist feature, sellers can now get exposure on both Vendalism and Craigslist with a single click, and buyers can be assured they are buying from a legitimate seller. All without spending a dime - a welcome boon in today's economy.
About Vendalism
Vendalism is a free online classifieds and auctions site launched in December 2011. Created by Yuniti, it aims to be an intuitive, friendly, powerful, safe, and free selling site. Its founders are Marcos Boyington and Mateus Boyington, and it has no external funding of any kind. YUNiTi is a privately held partnership headquartered in Riverside, Calif., and can be contacted at http://www.vendalism.com/Message/ContactUs