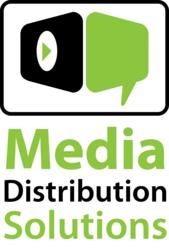 Frisco, TX (PRWEB) August 06, 2012
Media Distribution Solution's services will help Summit Publications expand its online advertising solutions with the addition of high quality, search engine optimized video.
"Video is a lynchpin piece that ties our online, mobile and print products together," said Todd Hagemann, Vice President at Summit Publications. "Customers need video as part of their advertising assets. If they do not have a video product in their advertising toolbox, they are missing out on crucial advertising opportunities."
In an effort to help their clients stay ahead of projected consumer web marketing trends, Summit Publications now offers several video marketing options. The basic video service utilizes still photos combined with music and voice-over, with the option of adding custom graphics and advanced transitions. Clients can also choose video that uses onscreen text, or a more advanced custom video shoot that features optional voice-over, graphics and music.
"We are pleased to join Summit Publications in bringing our BetterVideo technology to their clients," says Mike Shell, CEO of Media Distribution Solutions. "The addition of professional marketing, video signals another step in the successful growth of Summit Publications' online advertising solutions.
About Summit Publications
Summit Publications is an online and print advertising company that offers a comprehensive line of advertising solutions, including mobile marketing, local search tools, video production, social networking integration, and yellow pages display ads and business listings. They consistently monitor the local market, and add additional products to make sure that their customers have the tools necessary to grow online and in print.
In addition, Summit Publications connects internet buyers with advertisers through a business name, keyword, or category search through BestLocalSearch.com. The site also offers people and reverse number lookups. Summit Publications is dedicated to providing practical, convenient and user-friendly local search solutions so their customers can focus their advertising dollars. For more information on all Summit Publication services, please visit http://www.summitpublications.net or call (816) 628-5492.
About Media Distribution Solutions
Media Distribution Solutions (MDS) offers BetterVideo and BetterSocial solutions to allow digital marketing providers the ability to quickly and easily add high quality video and rich social media content to their product offerings. The MDS team has been supplying industry leading, highly scalable, cost effective digital marketing solutions to SMB service providers for over 15 years.
From creating business profile videos to managing advanced social media campaigns, MDS has the features advertisers want and the tools service providers need to deliver results. The company's video and social media services enable service providers to offer high quality solutions that meet the market need in a digital marketing world. For further information on all Media Distribution Solutions products and services, please visit http://www.mediadistributionsolutions.com or call (214) 618-9001.