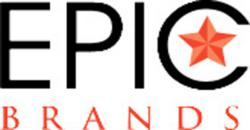 Elkridge, MD (PRWEB) August 07, 2012
The EPIC Brands would like to give thanks to all coaches who attended the Epic Coaches' Conference held on August 4th at the University of Maryland. It was a huge success with over 125 coaches in attendance and instructors from the Baltimore Ravens Cheerleaders, Maryland Twisters, University of Maryland, East Coast Nitros, and the USASF Cheerleading Worlds judging panel. Speakers led informational session on topics including tips to max the US Finals score sheet and putting a professional routine together. There were also a number of hands-on clinics that demonstrated techniques in teaching tumbling drills and skills, basket tosses, jumps and flexibility, stunts, and more.
This event's success was not only due to the numbers in attendace, but also the level of knowledge and experience from the instructors and speakers that were there. USASF Worlds Judge and EPIC Brands Scoring and Rules Director Ali Stangle presented "How to max the score sheet" in an effort to assist coaches with understanding how the US Finals scoring system works and how to build their routines with skills that will score high. Robin Page, Certified safety judge for many national event producers and the Maryland High School Cheerleading Association, spoke about rules and safety for all levels including all-star, school, and rec divisions. Coaches from the Maryland Twisters including Joe Vecchioni and Alex Nevel taught clinics on stunting and jump techniques, while Jubael from East Coast Nitros led classes on coaching beginner-advanced tumbling skills. Dan Black, the strength and conditioning coach for the University of Maryland, taught an important injury prevention, strength and conditioning class. The coaches in attendance found the conference very helpful in assisting them to start off their season right. EPIC Brands will be offering more free clinics in various areas this season, so stay tuned.
EPIC Brands was established in 2011 from the merger between ACDA (founded in 1991) and Spirit Unlimited (founded in 1999) and remains committed to producing events and camps that are among the best in the industry, while continuing to value and maintain superior customer service. During the 2012-2013 competitive season, the members of EPIC Brands will organize and produce over seventy events throughout the country.
EPIC is pleased to be a founding member of the Spirit Industries Trade Association (SITA), the Nations Leading Cheer Companies (NLCC), and the US Finals. EPIC Brands is also a member of IEP along with USASF and gives multiple Worlds bids each season.
For more information about EPIC Brands, please visit http://www.theepicbrands.com or call us at 1-877-322-2310. Find us on Facebook at http://www.facebook.com/theepicbrands