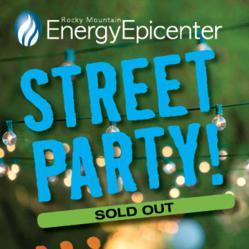 Denver, CO (PRWEB) August 07, 2012
This year's Rocky Mountain Energy Epicenter opening night street party is being sponsored by Business Network Consulting. This private, sold out party is being held in downtown Denver on Tuesday, August 14, from 6:00 – 9:00 pm where there will be music, food trucks and many of the top leaders in the industry!
Business Network Consulting (BNC) specializes in helping oil and gas companies run more efficiently, and is the largest provider of outsourced IT services to the oil and gas industry in the Denver and Dallas metro areas. BNC helps companies navigate and implement technology solutions that are stable, reliable and, most importantly, scalable for continued growth. With BNC's computer network support oil and gas companies are able to make faster, smarter decisions, and safely focus on driving their business to maximum efficiency and profitability.
There will be several BNC representatives in attendance who look forward to talking with attendees about how BNC's unique approach to IT support can significantly improve their business.
About Business Network Consulting
Since 1997, Business Network Consulting (BNC) has been providing around the clock server, network and desktop support to more than 650 customers in both Texas and Colorado. BNC is ranked in the top 250 privately held companies in the State of Colorado and has been on the INC magazines fastest growing companies in the US for the last 6 years. The company is a Microsoft Gold Certified Partner and has been recognized by the Denver Business Journal as one of the 10 fastest growing privately owned companies in Colorado. BNC has offices in Dallas and Denver. For more information, contact Business Network Consulting at (888) 723 - 8580 or visit BNC Systems. Follow us on Facebook.