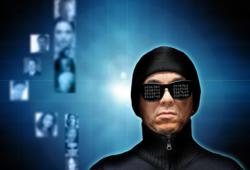 Zurich, Switzerland (PRWEB) August 07, 2012
FoxyFone Inc. released Foxygram, the first free iOS App that combines an encrypted vault with secure messaging – without storing data on a central server.
As many as 67,000 phones are expected to be lost or stolen during the 2012 Olympics in London – equating to a loss of around 200 million books worth of private and corporate data (*). In order to protect consumers against data loss and theft, Foxygram provides its users with an encrypted vault where one can create and store photos, videos, secret contacts, notes, locations, login credentials, credit card and bank account information.
The London Metropolitan Police has recently implemented a system which automatically extracts and stores data from the cellphones of suspects in custody (*). Foxygram protects its users against such privacy violations by securing all their data using military grade encryption and requiring the correct App access code. If a user is forced to login into the App, he/she could use the "cover up" access code to only show non sensitive content or resort to using the "nuke" access code to silently delete all data contained within the App.
Stolen celebrity pictures – Scarlett Johansson, Olivia Munn – and sexting scandals – Tiger Woods, Anthony Weiner – illustrate the unforgiving nature of the Internet (*). Such embarrassments could easily be avoided using Foxygram. Just like in spy movies, Foxygram puts its users in total control and allows to define time and location restrictions for each message – e.g. this message will be readable in one hour, expire in two days and can only be viewed at this specific GPS location. Foxygram messages can only be viewed on a trusted device by the intended recipient. Sent messages can even be remotely deleted.
The servers storing private user information for major online services including LinkedIn, Yahoo and DropBox have all been compromised within the past few months (*). In contrast, Foxygram has no central server to hack and no one – not even FoxyFone Inc. – has access to the content of the exchanged messages. Foxygram messages are sent directly to their recipient as encrypted email attachments over the Internet and using Foxygram does not require registration or disclosure of your real private identity.
Foxygram can be downloaded – for free – from the App Store.
Visit https://foxygr.am to find out more about Foxygram, the first free iOS App that combines an encrypted vault with secure messaging – without storing data on a central server.
About FoxyFone Inc.
FoxyFone Inc's mission is to provide easy-to-use secure messaging and privacy protection to everyone. In today's world, once one hits the send button, control is lost over their information. Our goal is to put our users back in control and ensure that everything they share or create remains safe and private at all times.
FoxyFone Inc's primary engineering office is located in Zurich, Switzerland and is supported by a team of security and privacy experts with extensive experience in Banking, Video Security and Internet Communications.