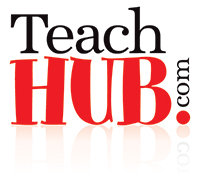 (PRWEB) August 10, 2012
TeachHUB.com aims to provide educators with the most timely and complete teaching tools and resources. Teachers looking for teaching resources perfect for the start of the school year can turn to TeachHUB's back to school teaching resources.
TeachHUB shares First Day of School Activities Students Love which provide seven original, engaging activities for the first day of school to get the year started with a bang. Included are several goals with different ways to accomplish each goal.
TeachHUB also shares the real teacher blog entitled The Top 5 Start-of School Myths. This blog post puts an end to the "old wives' tales" and misconceptions about teacher do's and don'ts for the first few weeks of school.
TeachHUB's real teacher blog entitled My Classroom Design & Seating Chart Tips is full of great strategies for setting up a classroom to best engage students for the school year.
Additionally, for those educators who are stocking up for classroom supplies, TeachHUB shares My Teacher Survival Kit. Included are supplies broken down by category or sections and include everything from lipstick to duct tape. It is a must read for any teacher.
There are many educational resources available on TeachHUB.com. TeachHUB provides teachers with free printable pop culture lessons, daily video writing prompts, classroom tools, educational news, and professional development. Those interested in receiving weekly updates on the new resources available on TeachHUB can sign up for the free TeachHUB Happenings newsletter.
About TeachHUB.com
Established by teachers, for teachers, TeachHUB.com offers educators recommended classroom tools, professional development, daily lesson plans, and education news. The website is dedicated to improving the quality of education and invests in the opinions of teachers when providing resources and support for both inside and outside of the classroom. Learn more at http://www.teachhub.com