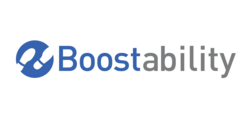 mobile search volume will surpass desktop local searches
American Fork, UT (PRWEB) August 08, 2012
Boostability, a leader in SEO and local online marketing, announced today BoostListings, an enhanced listing solution for local businesses. The solution optimizes business visibility needs to attract current search engine users as well as those who search via mobile business listings. The service creates and submits video, pictures, and custom content, which is optimized and distributed to premium business profile sites and mobile Apps. An enhanced listing is a long-term asset that satisfies the millions of businesses who desire to be found by both local and mobile searches and will be rolled out to the tens of thousands of Boostability customers across the USA and Canada. Boostability is committed to delivering innovative and affordable solutions to small business community.
"Businesses need to understand mobile search is emerging in popularity and will be equally as valuable as desktop search in the next few years" said Rick Horsley, President of Boostability. "This fact represents a challenge and an opportunity for the local business owner. Boostlistings optimizes and enhances both desktop and mobile search yielding a significant return on investment." Local Businesses that set themselves apart by using this cutting edge service will greatly benefit attracting mobile users that are close in proximity to the businesses. It brings search customers to the doorstep of the business owner. This increases the ability of a business to convert that person to a customer.
Mobile search adoption is about to catch up to local search coming from the major search engines. According to Pew Research, 83% of adults now own a cell phone, and more than half of the population has moved over to smart phones. As more and more people adopt the use of smart phones, mobile search queries are expected to continue growing and gaining prominence. By 2015, BIA Kelsey predicts that mobile search volume will surpass desktop local searches. By 2016, it is expected that mobile searches will exceed desktop searches by 27.8 billion queries.
As mobile search gains steam, it is critical that businesses learn to understand how many people are searching for their business, what interactions they are expecting through mobile phone and Internet searches, and how they can enhance and optimize the customer experience in order to convert close proximity prospects into paying customers. According to research from Prosper Mobile Insights, 81% of smartphone users have used their smartphone to browse or look for products or services. Research by Borrell Associates tells us that mobile coupons get 10 times the redemption rate of traditional coupons. Mobile Marketer studies show that 70% of all mobile searches result in action by the customer within one hour; typically, this action includes visiting a business' website, calling the business, and/or visiting the business in person. Moreover, Prosper Mobile Insights' research states that 50% of smartphone users have made a purchase directly from their smartphone. This presents an excellent opportunity for business owners to cash in on a customer base that is ready and willing to buy.
The landscape of delivering mobile information to customers is very competitive. Google, Yahoo, and Bing are the main players for desktop search. Mobile Search introduces large carrier competitors and a unique component of GPS that impacts business listings. Apple's iOS6 will introduce their own version of local navigation to replace Google Maps on the millions of iPhone users. Google Maps, which is currently the largest Map App provider, dominates the Droid based phones. Telenav, which is aligned with one of the largest business aggregators, delivers their App to many of the largest carriers such as Sprint and Verizon. Droid and Apple platforms list countless companies that offer business directories and maps, each aiming for adoption to monetize the APP through advertising programs geared to the business community.
Travis Thorpe, CEO of Boostability said "As mobile searches via smart phones trend upward, ensuring your company's mobile presence is becoming an even higher priority. Our BoostListings product is an answer to this need."
Boostability's new Boostlistings service answers the need for local businesses to improve their local search results. This powerful program will help local businesses receive greater customer traffic through mobile searches, regardless of which mobile search platform the customer uses. It will also help businesses achieve greater conversion through the mobile search process, meaning greater website traffic, call volume, and in-store customers.
About the Company:
Boostability provides Internet marketing solutions customized to small and local businesses. The company offers SEO services, Local Search, Boostlistings, and partner solutions to address small business needs. With over 40 years of combined Internet marketing experience among the executive team, Boostability offers valuable cost-effective visibility solutions for their partners and clients. Be sure to visit Boostability's website for a free website analysis.