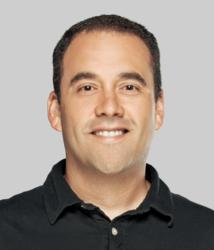 (PRWEB) August 06, 2012
CP+B announced today that Ivan Perez-Armendariz has been promoted to Chief Digital Officer. In this role, Perez-Armendariz, already an Executive Vice President, will be responsible for continuing to grow and shape the agencies strong digital capabilities throughout their global offices including overseeing the making of web, mobile, social, outeractive experiences, platforms and ecosystems.
Innovation has long been at the center of CP+B. For many years CP+B has been investing heavily in developing their world-class digital capabilities and they have received tremendous recognition for their interactive work including being named Interactive Agency of the Year at the Cannes Lions International Festival of Creativity three out of the six years the honor was awarded. Also at the Cannes Lion Festival, CP+B won more Titanium awards and has been awarded more Titanium Grand Prix's than any other agency in the world.
"As an agency we must keep evolving to stay ahead of the rapid shifts in human behavior," said Ivan Perez-Armendariz. "I see this as an operational role that guides agency structure and workflow to maintain regular and repeatable innovation."
Ivan joined CP+B when texturemedia, a firm that he helped found and served as President of, was acquired by CP+B in 2008. Since that time, Ivan has led production on a number of ground-breaking projects for a variety of the agency's clients. In May of this year, he was promoted to EVP and appointed to the agency's Global Leadership Group working with the Partners and EVP's on strategic growth initiatives and global direction.
"Ivan has been an enormous asset to us and an amazing partner to me. His entrepreneurial spirit and digital expertise allow him to lead in a practical and compelling way that invigorates clients as well as everyone at CP+B," said Andrew Keller, CEO, CP+B.
Ivan is a graduate of Stanford University and has been recognized with many industry awards and was named one of Entrepreneur Magazine's Top 100. Ivan and his family live in California, where he is based out of CP+B's LA office. Follow him on Twitter: @ivanpa.
About CP+B:
CP+B, a member of the MDC Partners network, has a client list that includes Microsoft, Unilever, KRAFT, Phillips, American Express, Domino's Pizza, MetLife, Old Navy, Applebee's, Discovery Networks, SAS, Arby's and Best Buy. CP+B has more than 850 employees worldwide, collaborating across six factories: Boulder, Miami, Los Angeles, Toronto, London and Gothenburg, Sweden. The agency is one of the most-awarded agencies in the world, having been named "Interactive Agency of the Year" three times at the Cannes Lions International Advertising Festival, "Agency of the Decade" by Advertising Age and "Agency of the Year" 13 times in the trade press. They also have the unprecedented distinction of being the only agency to have won the Grand Prix at Cannes in every major category
Please visit us: http://www.cpbgroup.com
Follow us on Twitter: http://www.twitter.com/cpbgroup
Join us on Facebook: http://www.facebook.com/cpbgroup