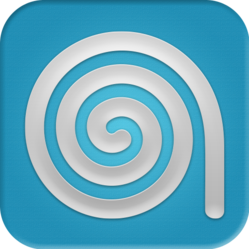 Appcurl and its companion services are designed to address the unique needs of today's socio-mobile consumer lifestyle.
Sunnyvale, CA (PRWEB) August 07, 2012
Airupt Inc, a cutting-edge mobile social media company, launched today their new mobile app search engine http://www.appcurl.com. The savvy technology company saw a need for a mobile app platform that ranks apps based on a user's preferences and popularity in social networks, not apps ranked by paid ads and platform campaigns.
Unlike other app discovery services, appcurl seamlessly blends with a user's mobile and social habits to deliver the most accurate search results relevant to their life. Appcurl uses proprietary technology to build a runtime map of related apps matching a user's preferences and search query, while simultaneously processing hundreds of thousands of apps. Appcurl's search infrastructure uses analytics from multiple sources (including web, social media and mobile) to filter, rank, and deliver a personalized list of apps that is accurate to the search terms and also user relevant.
"Very soon, we will have more mobile apps than the number of Web sites. The extraordinary proliferation of mobile apps is happening simultaneously as our online habits are getting more and more social, revolutionizing the way we find and consume information," Bala Velmurugan, CEO of Airupt said. "Appcurl and its companion services are designed to address the unique needs of today's socio-mobile consumer lifestyle."
Appcurl supports key app discovery models, including when the user knows exactly what they want but can't find the matching app, and the ability to use their preferences to help them discover new apps.
Launching in tandem with appcurl is appsociety, a Web based social media portal that shares app experiences and helps discover apps in a entirely different way than through the search interface. Appcurl supports Apple app store, Google market place and Amazon app store, covering all of the standard iOS and Android apps market.
Key features of appcurl app search engine include a social component that connects with Facebook to share and like apps; search personalization through extensive filtering and customization options; unbiased and relevant apps solely based on actual usage and popularity; a Mobile Social Grid (MSG) architecture that supports social widgets and mobile apps; and support through both iOS and Android platforms.
Appcurl mobile app search service and its rich set of REST/JSON APIs are immediately available and live from http://www.appcurl.com. The appsociety, the social media portal to rant about mobile apps is live at apps.airomo.com. Appcurl's mobile app will be available to users next month.
About Airupt, Inc.
Airupt Inc, is a silicon valley based mobile and social media technology company. Founded in 2010, they develop solutions at the intersection of mobile and social networking technologies. Airupt's Mobile Social Grid (MSG) platform enables rapid development and launching of socially aware mobile and web applications. Appcurl mobile app search engine and Airomo social portal are the first of many products to be launched leveraging the MSG architecture.