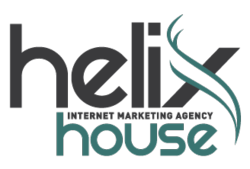 "These awards show that we are doing something right, but even a number one ranked firm can do better,"
(PRWEB) August 07, 2012
Helix House, one of the nation's leading internet marketing firms, has announced its new text message marketing program. "We felt our previous SMS plans were a wonderful tool for our clients, but we believe as our firm grows, so should the quality of our product offerings," states Helix House co-founder, Michael Donato.
With the new Helix House SMS platform their clients now have the ability to not only manage their SMS campaigns through an easy to use online platform, they also add the ability to generate QR codes, easily build mobile sites, and more! These additional features will assist their clients in creating an all-inclusive campaign, and help further their marketing goals.
"At Helix House we believe that each form of marketing is one piece of a larger puzzle, and the more pieces we can seamlessly provide to our clients, the more complete that puzzle will be," says Michael. "Our commitment is always to the betterment of our clients monthly return, which goes hand and hand with a betterment of our product offerings," he adds.
Helix House has received numerous awards over the past few years for their internet marketing services, and still continues to work on improving themselves. "We truly appreciate the wonderful recognition we have received as of late, and it has only solidified our commitment to continuous improvement," states Alona Rudnitsky, managing partner at Helix House. "These awards show that we are doing something right, but even a number one ranked firm can do better," she adds.
This commitment to their clients has launched Helix House to the forefront of their industry and was considered a leader in their gigantic 2012 growth. Michael was kind enough to share, "In 2012 we grew 700% as a company, and we have no plans of stopping." Based on their actions, you can see their commitment to that motto. Only a year after expanding from one location in Tucson, Arizona, to a second location in Phoenix, the team at Helix House launched its third office in the first quarter of 2012.
"We chose Albuquerque, New Mexico as the location for our third office. We believe that it is important to have a physical presence where our agents are actively approaching new clientele, which made Albuquerque the next logical step. This office has been growing beautifully, and we anticipate even larger growth in the 4th quarter of this year," stated Michael, on conference from their Albuquerque location.