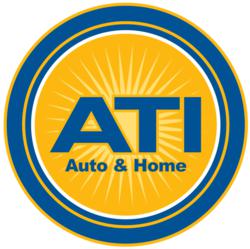 "This acquisition is a critical component in ATI's continuing expansion plans."
Atlanta, GA (PRWEB) August 08, 2012
ATI Insurance announced today that it closed on the acquisition of the All Risk Assurance brand located in Atlanta, Georgia. The acquisition adds more locations in the Atlanta area for ATI Insurance and provides a greater footprint for its customers. No terms of the agreement were disclosed. With the addition of the new locations, ATI Insurance continues to expand its Georgia footprint and continues being the largest independent, non-standard insurance agency in the state.
Commenting on the transaction ATI President Dustin Walsey said: "This acquisition is a critical component in ATI's continuing expansion plans. The addition of the All Risk Assurance locations has added new markets for ATI Insurance to provide better value for its customers. Our goal is to continue to grow ATI by offering more convenient locations so we can provide our customers the most affordable insurance solutions with integrity and excellent customer service."
ATI Chairman, Emanuel Fialkow added: "This acquisition is a continuation of our growth and expansion strategy. Over the next 18 to 24 months, we expect to continue to grow throughout the Southeast by acquiring more independent agencies and fulfilling the needs of our customers."
All Risk has been in the Atlanta market for more than 3 decades and its yellow happy face insignia will continue to shine for decades more to come, but now it has the capital and technological backing of ATI Insurance.
About ATI Insurance:
ATI Insurance is one of the largest independent insurance agencies in the Southeast. Based in metropolitan Atlanta, Georgia, ATI Insurance has been protecting and insuring the community since 1970 with Auto, Home, Renters, and Business Insurance. ATI Insurance operates 45 retail stores in Georgia, Alabama and South Carolina under the ATI Insurance brand names. ATI Insurance services clients in person at its retail locations, over the phone at 404-875-4700, as well as online at http://www.atiinsurance.com. ATI's mission is to provide quality insurance solutions at a fair price.