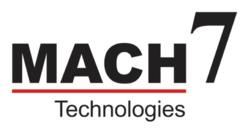 Charlottesville, VA (PRWEB) August 07, 2012
Mach 7 Technologies (Mach7), a global provider of enterprise clinical image management solutions, is pleased to announce that the University of Virginia Health System (UVA) has joined a long list of leading medical centers working with Mach7 to utilize the Keystone Suite for enhanced, vendor neutral imaging workflow and storage capabilities.
Mach 7 Technologies' Keystone Suite is a powerful, state-of-the-art digital archive and imaging workflow solution, delivering PACS-neutral archiving, intelligent image movement and normalization, image enablement, and advanced control, monitoring, and auditing capabilities to healthcare enterprises worldwide.
The radiology department at UVA was keenly interested in implementing a vendor neutral archive (VNA) to not only provide consolidated storage but also open the door to an enterprise-wide solution. Prior to implementing a VNA solution, however, the department identified a few key problems associated with the current configuration of its multi-server network. UVA was searching for a method to successfully move images within the Health System and monitor how those images are moved. The department was experiencing weekly problems due to the volume of incoming studies and needed an immediate solution.
UVA is working with Mach 7 Technologies to install and configure Keystone Engine and Keystone Archive to resolve their imaging workflow issues and provide a long-term, vendor neutral storage archive. Keystone Suite empowers UVA with a sophisticated routing engine to handle the volume of incoming studies, centralized lifecycle management to track and audit the image data, and archive segmentation options. As a VNA partner, Mach7 helps healthcare enterprises worldwide resolve complex integration issues between PACS vendors, and consolidate DICOM and non-DICOM image data.
"Keystone Suite will not only alleviate the workflow problems, but will allow us to prepare for an enterprise-wide image management platform," notes Dan O'Malley, Director, Informatics and Support Services at UVA.
The new platform will greatly enhance clinical workflows at UVA, intelligently ensuring clean data throughout the enterprise and consolidating storage. Keystone Archive enables UVA to simplify the storage of clinical imaging studies across all imaging facilities from one central location.
"We are very excited to be working with another leading academic medical center. UVA represents the types of clients Mach7 strives to work with," said John Memarian, GM Sales & Marketing at Mach 7 Technologies. "This is an example of the Health System's goal towards interoperability across the organization aligned with our mission to provide innovative technology that enables the clinicians to deliver better patient care. The utilization of Keystone Suite will dramatically improve the clinical workflows across all departments at UVA."
About UVA
UVA Health System is a nationally-ranked hospital and health system based in Charlottesville, VA. UVA is ranked by U.S. News & World Report as among the nation's best in cancer and other specialty care. From our new NCI Cancer Center to our Children's Hospital, we are committed to providing an environment for healing – and the world's most advanced care. Learn more at http://www.uvahealth.com
About Mach 7 Technologies
Mach 7 Technologies, headquartered in Singapore, is a global provider of innovative, flexible, enterprise clinical image management solutions that enable healthcare enterprises to own, share, and access medical image data. Mach7's flagship Enterprise Clinical Image Management solution, Keystone Suite, is composed of innovative and sophisticated technology designed for vendor neutral archiving (VNA), intelligent routing and prefetching of relevant medical images, clinical viewing and complete image management. Keystone Suite has been used by healthcare institutions around the world for archiving, academic medical research, improved radiologist productivity, cost savings and more across an enterprise. For additional information, visit http://www.Mach7T.com.