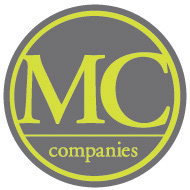 Our goal is to buy great communities in great areas.
Scottsdale, AZ (PRWEB) August 09, 2012
Scottsdale based MC Companies is proud to announce the acquisition of the Terracina Apartment Community in the trendy Arboretum area of Austin, Texas. Austin is one of the hottest rental markets in the country and the Arboretum area in northwest Austin tops the list of prime real estate in the city.
Ryan Francisco, Director of Acquisitions for MC states, "We like Austin because of strong employment growth. Austin is one of the hottest rental markets because of job creation. We really like the Arboretum submarket." But job creation and employment were not the only factors considered. Francisco continues, "There is very little new supply coming online within the area, and there is a relatively large affordability gap between renting and home ownership. Additionally, the property has undergone significant interior and exterior renovations."
Austin, Texas population 790,390, has seen a 20.4% increase in population since 2000. The Arboretum area is considered the new Austin. Located in northwest Austin, the Arboretum area is conveniently located near major employers like the University of Texas, IBM, Dell, Motorola, and Texas Instruments. The Arboretum area offers dining and entertainment amenities, the Arboretum Shopping mall (which gave the area its name), and plentiful outdoor recreation - all within short driving or walking distance.
According to Forbes, Austin is ranked #1 of major metropolitan areas. ("Best Cities for Jobs" May 2011)
Terracina is a multi-family, garden-style apartment community, with 170 units, on 7.35 acres. It boasted 95% occupancy at purchase. The day to day operations of "The Place at Terracina" as it will now be known, will be managed by MC Residential Communities, MC Companies property management division. Asset management and property management are functions that MC Residential Communties will oversee.
Tanner Bickelhaupt is Director of Investor Capital for MC. Bickelhaupt states that MC Companies is interested in long-term acquisition and management. "We are not a company that flips properties," said Bickelhaupt. "Our goal is to buy great communities in great areas."
Terracina is an ideal acquisition target for MC due to the significant anticipated cash flow. Mr. Bickelhaupt handles a group of 200 accredited investors with varying appetites, ranging from stabilized cash flow assets to severely distressed projects requiring a sizable capital infusion. Investor loyalty also plays a role as Bickelhaupt added, "More than 70% of MC investors are invested in multiple projects with the company."
Although MC likes Texas because of its pro-business environment, their acquisition radar is not focused solely on the Midwest. According to Mr. Francisco, "MC pays attention to all markets north and west of Texas. We look at opportunities from Texas to Seattle."
MC Companies is a full-service real estate management, investment, development, and construction company. MC is headquartered in Arizona, with corporate offices in Scottsdale, Tucson and Arlington, Texas. Their current portfolio includes units in Arizona, Nevada, Oklahoma and Texas.
Visit the websites of MC Companies at, http://www.mccompanies.com or MC Residential Communities at http://www.mcresidential.com.
Investment Inquiries:
Tanner Bickelhaupt
480-980-9192
Principles:
Ross McCallister
520-790-8100
Ken McElroy
480-998-5400
Media:
Jennifer Vallette
480-291-0251
End
###