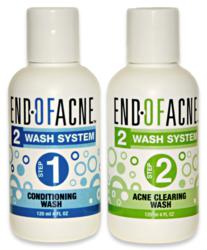 The importance of this video is that it allows the viewer to develop an understanding of what is going on in acne. For professionals as well as individuals with acne, this knowledge will lead to a greater ability to prevent and treat this condition"
Peoria, IL (PRWEB) August 08, 2012
Acne researcher Dr. Chris Kroodsma has released a high definition video, Acne in Motion, which shows the inner workings of acne. This video, part of an innovative, education-based approach to acne management, can be found on the website EndOfAcne.com.
"The importance of this video is that it allows the viewer to develop an understanding of what is going on in acne. For professionals as well as individuals with acne, this knowledge will lead to a greater ability to prevent and treat this condition", states Kroodsma.
Acne In Motion, provides viewers a first of its kind experience. Currently, advertising places a strong emphasis on acne treatment products and overlooks the most important aspects of controlling acne. Acne in Motion provides a visual education about acne, and its causes, and illustrates how prevention and treatment work hand in hand.
"There is an old saying that 'An ounce of prevention is worth a pound of cure'. Although the website provides a new and highly effective acne treatment, our primary focus will continue to be on prevention of acne. The ideal acne management system must focus on prevention first, with treatment being seen as secondary."
This video may be viewed in high definition on YouTube by searching 'Acne In Motion', or by visiting http://www.EndOfAcne.com.