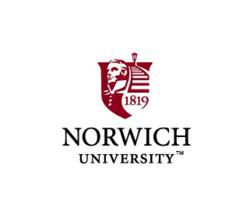 Northfield, VT (PRWEB) August 07, 2012
The Sullivan Museum and History Center will present the opening of the second installment in a series of exhibitions commemorating the 150th Anniversary of the Civil War.
This new exhibit, entitled "1861-1862: Toward a Higher Moral Purpose," will be on view beginning Monday, August 13, and is free and open to the public.
The Sullivan Museum will host a series of lunch time presentations related to the Civil War exhibition. The first of these programs will be held on Wednesday, September 19, at 12 p.m. in the Museum Rotunda. Norwich University Professor Steven Sodergren will speak about Union soldiers' perspectives on Emancipation. This program is free and open to the public, and lunch will be provided.
The exhibition explores the experiences of Norwich University alumni (both Union and Confederate) during the early years of the Civil War. It will also examine some lesser-known Norwich connections to the escalating conflict, including the training of volunteer recruits, the role of the Navy, and the experience of soldiers during the occupation of New Orleans.
The exhibit considers the relationship of Secretary of the Navy Gideon Welles (Class of 1826) to Abraham Lincoln and the gradual progress toward the Emancipation Proclamation.
These stories will be brought to life through photographs, artwork, weapons and equipment, including a Civil War-era cannon likely used by Norwich cadets. The exhibition will be on view through April 2013.
The Sullivan Museum and History Center is located on Norwich's Northfield campus and is open Monday-Friday 8 a.m. to 4 p.m. and on Saturdays from 9 a.m. to 4 p.m. during the academic year. For more information please call 802-485-2183, or visit the museum website at http://www.norwich.edu/museum/.
Norwich University is a diversified academic institution that educates traditional-age students and adults in a Corps of Cadets and as civilians. Norwich offers a broad selection of traditional and distance-learning programs culminating in Baccalaureate and Graduate Degrees. Founded in 1819 by Captain Alden Partridge of the U.S. Army, Norwich University is the oldest private military college in the United States of America and the birthplace of our nation's Reserve Officers' Training Corps (ROTC). http://www.norwich.edu