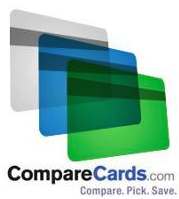 A business credit card is a crucial form of credit that allows a business a 25 day interest free loan.
Charleston, SC (PRWEB) August 07, 2012
CompareCards, a leading service for helping consumers compare credit cards and manage their personal finances, has just released it's choices for the best business credit cards of 2012.
Below is a summary of some of these choices along with some of the main card benefits:
#1 SimplyCash Business Card from American Express OPEN
> Our top choice with no annual fee, 5% cash back on office supplies and wireless purchases, 3% back on gas and 1% on everything else.
#2 Ink Cash
> $250 cach back bonus
> 5% on office supplies and wireless purchases, 2% back on gas and 1% on everything else.
> 0% for 6 months on puchases and no annual fee
#3 The Enhanced Plum Card
> A charge card with no interest rate - payments can be made up to 60 days
> 2% discount on purchases for the first 6 months and 1.5% discount on all purchases after the second 6 months.
> $250 annual fee, waived the first year.
About CompareCards.com
CompareCards.com serves as an efficient navigational tool in the ever-increasing space of online credit card offerings. Started as a listing resource for consumers, the site has expanded steadily and now serves as a multi-dimensional service for users to compare credit cards side-by-side and utilize additional functions to manage their credit. The site analyzes details on more than 100 leading credit card offers and has been mentioned in Business Insider, ETV Public Radio, CBS Money Watch and MainStreet.com. For more information, just visit http://www.CompareCards.com.